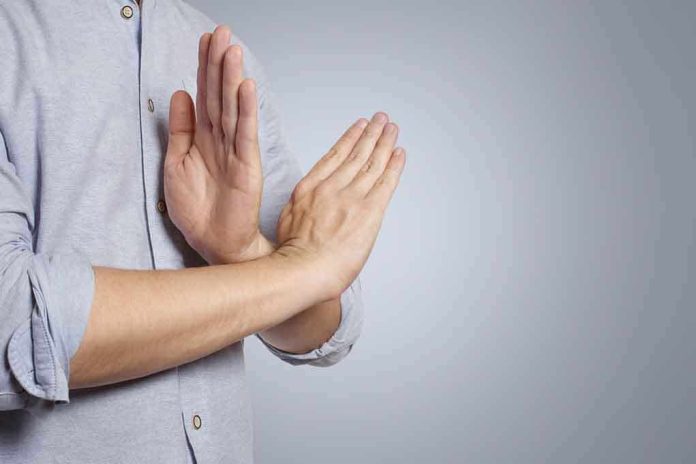 (RepublicanReport.org) – Since the conclusion of the US military's disastrous withdrawal from Afghanistan on August 31, no one has been quite sure how many Americans were left behind or what kind of efforts were underway to help them. A new story out of Pakistan sheds some light on what's happening, and it paints a very unimpressive picture.
A US military veteran and Afghan native who traveled to Pakistan to help his family escape Afghanistan said the US Embassy in Pakistan refused to answer his phone calls or allow him into the building to explain his situation. He went to the embassy to ask officials to provide diplomatic aid to his family and other Americans, green card holders, and special immigrant visa holders.
He used multiple different contact numbers to try to reach an official who could help. Finally, he called one number several times, only to have the person on the other end repeatedly hang up the phone. Eventually, the veteran claimed, he gave up in frustration.
A veteran in Pakistan called the US Embassy begging for help. They hung up on him. Repeatedly.

My latest for @FoxNews https://t.co/Sqjs0wpDiA

— Ethan Barton (@ethanrbarton) November 18, 2021
The former staff sergeant, who has not revealed his true identity, goes by the call sign "Legend."
The State Department said it was aware of this story but refused to comment further, citing privacy considerations.
Copyright 2021, RepublicanReport.org