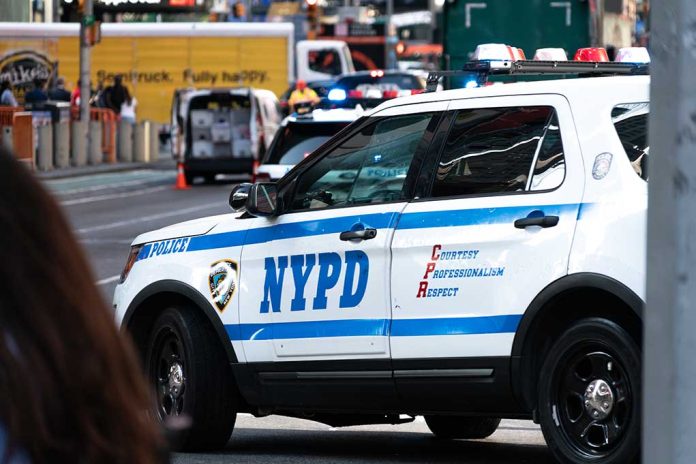 (RepublicanReport.org) – Few people could argue that being a police officer is a glamorous job. Cops put their lives on the line every day and often have to navigate low pay, office politics, and confusing policies as they try to protect and serve their communities. For decades, the Big Apple's police department advertised itself as New York City's Finest, but now it seems the officers are leaving in droves.
The New York Post published an exclusive look at the departures from the New York City police department (NYPD) on March 10. Police Benevolent Association President Patrick Lynch called the officers' departures an "emergency" that "is approaching the point of no return."
According to data shared with The Post, a whopping 239 cops left the NYPD in January and February 2023, which is up 36% from the year before and a 117% spike from 2021. The last time this many employees resigned from the department was in 2007 when there was a major contract disagreement contract.
NYPD cops resigning in new year at record-breaking pace — with a 117% jump from 2021 numbershttps://t.co/4m4D06Zoqc#BlueLivesMatter

— Larry Elder (@larryelder) March 13, 2023
A former Manhattan officer told The Post that the NYPD is "unfixable in its current state." The cop cited politics, low salary, and demanding overtime as issues pushing employees away from the department, all while they are "penalized for minor uniform and administrative infractions." Some officers even left simultaneously to join the Metropolitan Transportation Authority (MTA) together.
Other NYPD cops have fled to Florida, where higher pay, warm temperatures, more departmental support, and lower crime rates make the job much more enticing. Spero Georgedakis is a veteran Miami SWAT team officer who now works to bring officers from New York City down to the Sunshine State. He confirmed that "the allure and luster" of working in New York's largest city is no more and that he has had multiple cops interested in the move south in just the last week.
If the NYPD wants to return to being one of the most coveted police forces to work for in the nation, it will have to boost pay, benefits, and resources for its employees while creating a city that respects the heroes in blue.
Copyright 2023, RepublicanReport.org