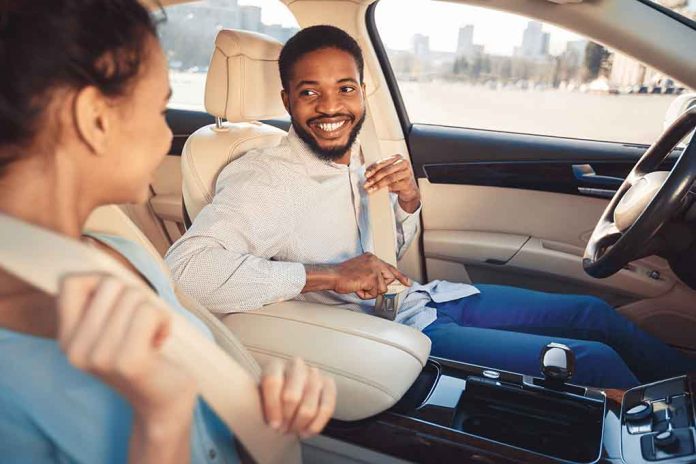 NTSB Pushing for New Vehicles With Alcohol Monitoring Systems
(RepublicanReport.org) – Inebriated drivers are a major concern in the United States. Government statistics estimate that around 32 people die each day in the US because of drunk driving. Now, the National Transportation Safety Board (NTSB) is suggesting a new scheme it believes will help reduce this number.
On Tuesday, September 20, the agency released an article calling for technology to be installed in new vehicles that would prevent intoxicated individuals from driving. The piece suggests the National Highway Traffic Safety Administration (NHTSA) could introduce this as a requirement for all new vehicles marketed in the United States.
NTSB wants all new vehicles to check drivers for alcohol use https://t.co/cfHTs3TblB pic.twitter.com/8VsEmJQwI5

— New York Post (@nypost) September 22, 2022
Additionally, the NTSB wants vehicles to have systems that detect and prevent excessive speed, ideally cutting down on crashes and related deaths.
The NTSB published these requests in light of the publication of an investigation into a crash that happened in the early hours of New Year's Day, 2021. The inebriated driver of an SUV traveling up to 98 mph in a 55 mph zone crossed over the centerline of the road and hit a pickup truck carrying eight passengers, seven of them children. All nine people involved in the crash lost their lives.
Do you think such a device is a good idea, or would it be an instance of government overreach?
Copyright 2022, RepublicanReport.org