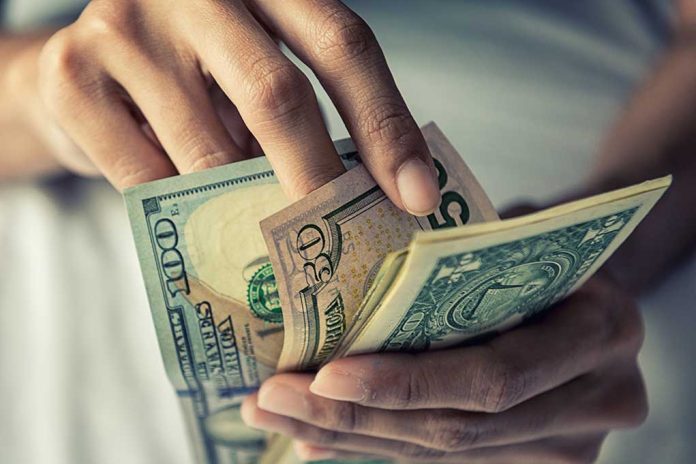 Over $300 Million PAYOUT Incoming – The Reason Why Is Heartbreaking
(RepublicanReport.org) – When you go to a doctor for medical treatment, you expect to receive an adequate standard of care. At the very least, you think you'll be safe while you're under the supervision of a medical professional. Tragically, some doctors abuse this trust to perpetrate attacks against their patients.
One doctor who was reportedly a prolific sexual abuser during his time working with the University of California Los Angeles (UCLA) has recently been exposed, and his former employer has agreed to a huge financial settlement with the man's alleged victims.
The Story of Dr. James Heaps
According to a New York Post report, Dr. James Heaps worked as a gynecologist for UCLA for 35 years. During that time, according to more than 300 complaints made against him, he committed systematic sexual misconduct against his patients. Reports allege he made suggestive comments to patients, conducted unnecessary physical exams, and engaged in groping.
On Tuesday, May 24, the University of California announced it would settle a dispute with 312 women over Heaps' conduct with a payment of close to $375 million. This follows previous settlements with individuals who made complaints against James Heaps, and brings the total amount the school will pay to resolve the issue to around $700 million. The University of California stated the most recent agreement will settle the vast majority of claims regarding Heaps' conduct.
This will be the largest settlement of this nature by a public university in history. Until this development, the largest settlement of this type was reached by Michigan State University in 2018, when the school agreed to pay $500 million to alleged victims in a similar situation. The University of Southern California, which is a private institution, reportedly reached settlements worth a total of around $1 billion in cases surrounding a gynecologist at the school.
The University of California's Response
According to some of the women Heaps allegedly abused, UCLA deliberately ignored their reports and allowed the doctor to attack more victims. The school acknowledged it first received a complaint about Heaps in December 2017. The results of the first investigation the University of California launched did not emerge until November 2019, well over a year after the doctor resigned from his post in June 2018, as the allegations against him began to emerge.
Heaps is currently facing 21 felony charges related to sexual assaults against 7 women, and has pleaded not guilty to all of them. According to one of his attorneys, Leonard B. Levine, Heaps is "adamant" about his innocence.
Copyright 2022, RepublicanReport.org