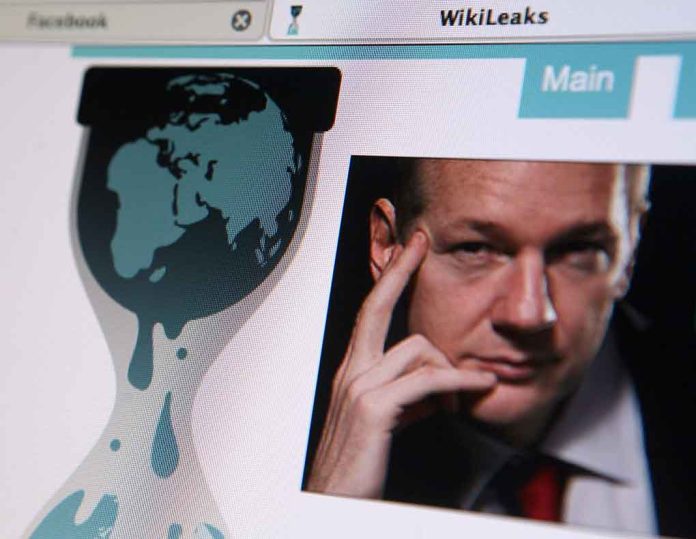 WikiLeaks Founder DECISION – Extradition Approved!
(RepublicanReport.org) – The story of Julian Assange and Wikileaks is one of the most infamous and divisive of the 21st century. Assange's website revealed troves of sensitive, damaging information about governments and powerful organizations worldwide. Despite much public support for his work, the US government has pursued criminal charges against Assange for many years. On Friday, June 17, the United Kingdom's Home Secretary approved Assange's extradition to the US.
In a statement, the UK Home Office said the nation's courts found it would not be "oppressive, unjust or an abuse of process" to extradite Assange to America to face spying charges. Following this judgment in April, Home Secretary Priti Patel approved the extradition last week.
The statement also shared that Assange has 14 days to issue an appeal against the ruling.
BREAKING: UK Home Secretary approves extradition of WikiLeaks publisher Julian Assange to the US where he would face a 175 year sentence – A dark day for Press freedom and for British democracy
The decision will be appealedhttps://t.co/m1bX8STSr8 pic.twitter.com/5nWlxnWqO7

— WikiLeaks (@wikileaks) June 17, 2022
This could mark the end of a battle Assange has fought to avoid extradition for several years. The US government wants to try him on 18 criminal charges: 17 espionage charges and one for misusing a computer. The charges all relate to Wikileaks' publication of classified information a number of years ago. Prosecutors allege Assange assisted former US Army intelligence operative, Chelsea Manning, in her efforts to steal classified material, putting lives at risk.
Do you think Julian Assange deserves to go to prison for his alleged crimes?
Copyright 2022, RepublicanReport.org