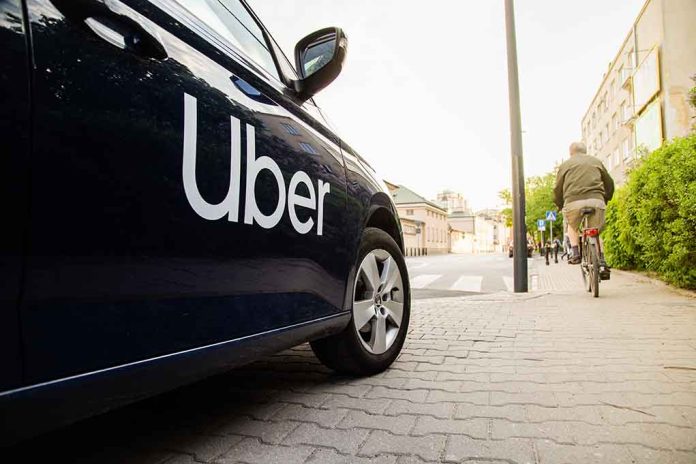 Horrific ASSAULT Claims – Uber Facing Legal Trouble!
(RepublicanReport.org) – Ride-sharing service Uber has revolutionized the transport industry. However, along with all the benefits of the service has come considerable controversy. There have been widespread reports of service users suffering serious assaults at the hands of drivers, resulting in several legal actions. Following a recent filing, the company will have to respond to these issues in court once again.
Law firm Slater Slater Schulman has filed a lawsuit against Uber in the San Francisco County Superior Court. According to reports, the firm has around 550 clients making various allegations about harm they suffered while using Uber, including sexual assault, sexual battery, kidnapping, and false imprisonment.
Another lawsuit filed against Uber over not doing enough to keep riders safe from sexual assault.

The firm has around 550 clients with claims against Uber, with at least 150 more being actively investigated.https://t.co/7HNBgGcldc

— Dara Kerr (@darakerr) July 14, 2022
Uber recently released its second US Safety Report as part of ongoing efforts to deal with issues that arise for drivers and passengers. It details user safety incidents that took place in rides in the years 2019 and 2020. The document reveals that, in 2020, there were 998 reports of sexual assault.
The attorneys for the plaintiffs slammed Uber in their statements about the legal action. They accuse the ride-sharing platform of prioritizing profits over customer safety, particularly by bringing on new drivers without taking the proper precautions in relation to screening.
This isn't the only legal issue Uber has faced recently. In November, the Department of Justice sued the company for allegedly charging disabled passengers extra fees if it took them longer to get in the vehicle. They just reached a settlement on July 18 for over $2 million.
Do you think Uber could be doing more to protect its drivers and passengers from being victimized?
Copyright 2022, RepublicanReport.org