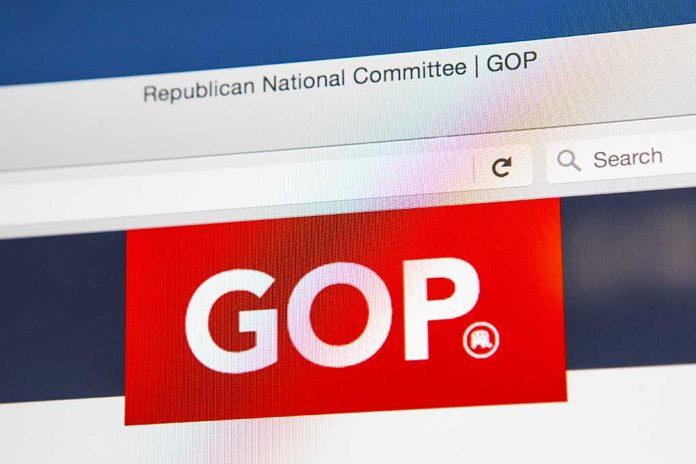 Josh Hawley Says Old GOP Is "Dead"
(RepublicanReport.org) – The last couple of weeks have been a time of major self-reflection for the Republican Party. After many conservative analysts confidently predicted a red wave in the midterm elections, the results were very disappointing, with the Senate remaining in Democratic hands and the Republican majority in the House being razor-thin. Senator Josh Hawley (R-MO) thinks the time has come for a serious overhaul among conservative ranks.
On Sunday, November 13, Hawley posted on Twitter calling on his fellow Republicans to "bury" the "old party" and adopt a new approach.
The old party is dead. Time to bury it. Build something new

— Josh Hawley (@HawleyMO) November 13, 2022
This wasn't Hawley's only critical tweet in the wake of the midterms. On Friday, November 10, he tweeted that Republicans had "lost big" because of their failure to tackle Democratic initiatives like the Green New Deal and the profiteering of big pharmaceutical companies around essential drugs like insulin.
Washington Republicanism lost big Tuesday night. When your "agenda" is cave to Big Pharma on insulin, cave to Schumer on gun control & Green New Deal ("infrastructure"), and tease changes to Social Security and Medicare, you lose

— Josh Hawley (@HawleyMO) November 10, 2022
In a follow-up tweet, the Missouri senator stated the government needed to introduce "tougher tariffs on China," as well as create new American jobs, promote the domestic energy sector, and hire more police officers. This echoes Hawley's desire to focus the efforts of the GOP on making things better for ordinary people on the ground.
Do you agree with Josh Hawley's views on the state of affairs within the Republican Party?
Copyright 2022, RepublicanReport.org