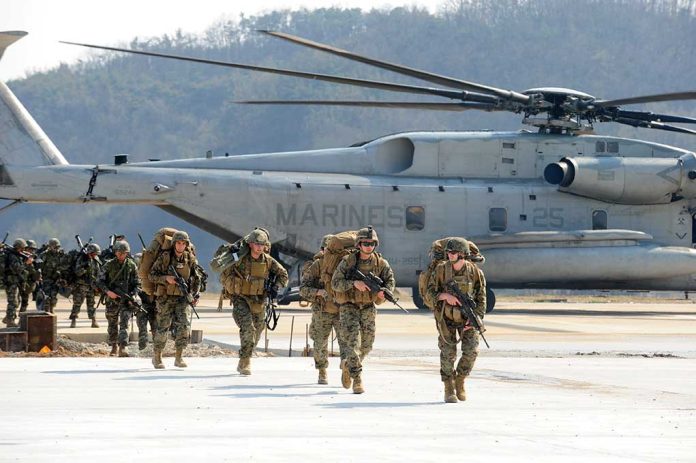 US Military Attacks, Confirms 17 Terrorists Dead
(RepublicanReport.org) – Terrorism remains a major threat to our society, and thus, a primary focus of America's military efforts, particularly in areas of foreign countries where extremist groups are active. The US Africa Command recently reported the successful completion of an operation in Somalia that saw 17 alleged extremists with the al-Shabaab group lose their lives.
The operation involved cooperation between the Africa Command and the Somali National Army. Operatives used a drone strike to target the terrorists, and reportedly managed to complete the mission without any civilian casualties. The attack took place in a remote area of Somalia around 300 kilometers away from the capital city of Mogadishu.
The US Africa Command's official announcement about the operation stated that al-Shabaab is the world's "most deadly al-Qaeda network" with a track record of attacking civilians in the region. The report also reaffirmed the organization's ongoing commitment to providing "partner forces" with guidance, training, and equipment in their efforts to keep the terrorist group in check.
NEWS: At the request of the Federal Government of Somalia, U.S. Africa Command conducted a collective self-defense strike against the al-Shabaab terrorists who were attacking the Somali forces on Nov. 9.

Full release: https://t.co/hjQhSeY3pE pic.twitter.com/NsmNF7tLq7

— US AFRICOM (@USAfricaCommand) November 11, 2022
The terrorist group has been a major issue for a number of years. There were over 7,000 US troops stationed in Somalia during former President Donald Trump's tenure; however, he ordered most of them to come home shortly before he left office. The Biden Administration has since accepted a request from the Pentagon to deploy more personnel.
Copyright 2022, RepublicanReport.org