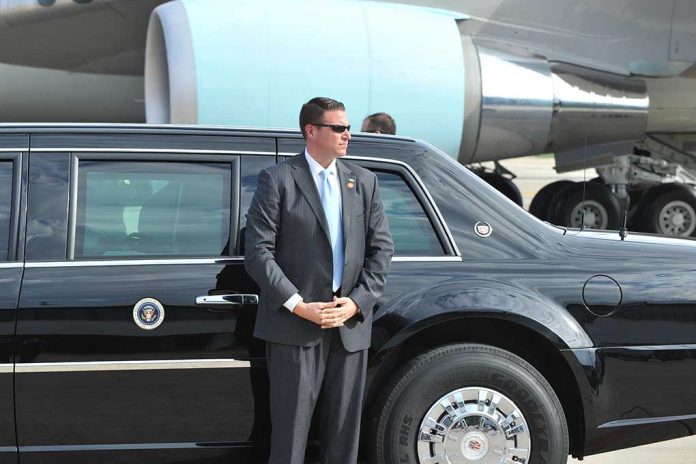 (RepublicanReport.org) – Police officers have a lot of respect within communities, and for good reason. This is even more true of law enforcement operatives at the federal level. Impersonating a federal police officer is a serious crime, and it looks like two men were recently apprehended while doing so.
The Hill reported agents with the Federal Bureau of Investigation (FBI) arrested Haider Ali (36) and Arian Taherzadeh (40) at a luxury residence in Southeast Washington on the evening of Wednesday, April 6. The two men had allegedly been posing as members of a fictional Department of Homeland Security task force they called the US Special Police Investigation Unit.
During the course of the alleged scam, the pair had been gifting high-value items to various Secret Service agents. One of these operatives reportedly worked on the security detail of the first lady. The gifts allegedly included rent-free apartments, one of which cost in excess of $40,000 annually. They also reportedly handed agents iPhones, monitoring equipment, a generator, and other law enforcement equipment. According to reports, four Secret Service members have been placed on leave in relation to the fraud.
Two posed as federal agents, gave gifts to Secret Service officers https://t.co/YSXJJVwTxb pic.twitter.com/0GlY74wMKo

— The Hill (@thehill) April 7, 2022
Their alleged scam was uncovered after an assault took place on a postal worker at their apartment complex. While the US Postal Inspection Service was investigating, the two men identified themselves as federal agents, arousing suspicions.
Copyright 2022, RepublicanReport.org