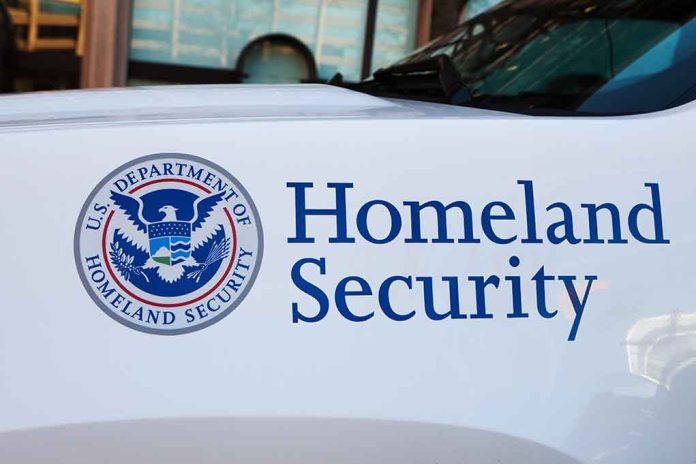 Suspects CHARGED Over Disturbing Scheme – China Reportedly Involved!
(RepublicanReport.org) – The Chinese Communist Party (CCP) allegedly devotes a lot of resources to attempted infiltration of US government and military agencies. These espionage campaigns, if successful, can compromise a lot of sensitive information that can hurt American interests. One such reported spying operation recently led to federal charges for a current and a former employee of the Department of Homeland Security (DHS).
According to a Department of Justice (DOJ) press release on Thursday, July 7, the two men were among five indicted by a federal grand jury in Brooklyn over their alleged involvement in the scheme. The group would go after US residents who expressed views the CCP did not like, making attempts to "stalk [and] intimidate" the people.
U.S. charges 2 DHS employees with aiding Chinese espionage campaign https://t.co/iRFIg2fLZ2

— UPI.com (@UPI) July 8, 2022
Derrick Taylor is retired from the DHS and currently works as a private investigator based in California. According to the DOJ statement, Craig Miller remains in the employ of the agency, having spent 15 years there. He currently works in Minneapolis as a deportation officer. The pair stand charged with obstruction of justice. The criminal complaint alleges they destroyed evidence after FBI operatives asked them about their apparent illegal use of classified information from a federal policing database. Taylor and Miller were placed under arrest in June.
Copyright 2022, RepublicanReport.org