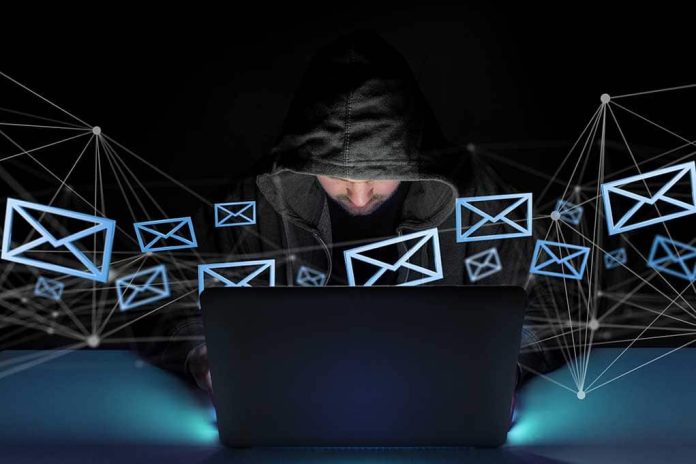 (RepublicanReport.org) – Fox News anchor Tucker Carlson recently dropped the bombshell allegation that the National Security Agency (NSA) was spying on his show. He claimed a source had approached him with information only someone closely involved with the production of his show could have known and told him the agency wanted to get the show taken "off the air."
Now, we have a fresh development to report in the story. On Wednesday, July 7, Carlson claimed the NSA had leaked his emails to journalists to discredit him. He said he knows this because one of the journalists who received the material contacted him to warn him what was happening. He slammed the NSA's decision to spy on him, saying it was "not normal" and was "Third World."
Tucker Carlson revealed today that the NSA has leaked his emails to journalists and that one contacted him to warn him about an upcoming hit piece designed to discredit the Fox News host.https://t.co/sFIZXAoFqX

— Paul Joseph Watson (@PrisonPlanet) July 7, 2021
In the wake of Carlson's initial allegations against the NSA, the agency released a carefully-worded response denying the broadcaster was a target of their surveillance operations. It stressed its focus was on "foreign activities" with the potential to cause the US harm.
A statement from NSA regarding recent allegations: pic.twitter.com/vduE6l6YWg

— NSA/CSS (@NSAGov) June 30, 2021
However, Carlson has rejected that narrative in the strongest possible terms on several occasions now. He's adamant that his anti-Biden administration rhetoric has made him a target of the agency's operations. It's too early to say for certain what the outcome of all this will be, but it's certainly a story everyone interested in preserving their civil liberties should be following in the news.
Copyright 2021, RepublicanReport.org