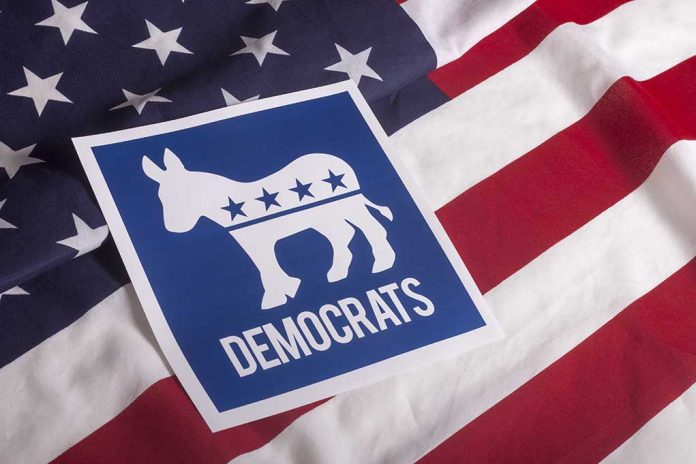 (RepublicanReport.org) – Since the Capitol riot on January 6 of this year, Democratic politicians and liberal commentators have insisted on poring over the events of the day in great detail at every opportunity. They have demonized those involved and tried their best to point the finger of blame at then-President Donald Trump and his supporters. However, they have been far less willing to examine similar wrongdoing by liberal activist groups. Tucker Carlson explored the reasons behind this in his monologue on Monday, January 6.
Carlson discussed the plans of "Shut Down DC," a liberal activist group, to cause havoc in the nation's capital on Tuesday with a view to disrupting our "core systems of government." He warned anyone thinking of traveling to Washington on the day to be mindful of this.
He highlighted the similarities between these plans and the events of January 6, before noting the stark differences in how anti-Trump leaders were treating the two events. For example, House Speaker Nancy Pelosi's (D-CA) top bodyguard described the event on Tuesday as a "First Amendment demonstration."
Carlson then noted that Reps. Bennie Thompson (D-MS) and Liz Cheney (R-WY), both members of the House Select Committee investigating January 6, are currently withholding thousands of hours of footage from that day with a view to "[criminalizing] political dissent."
Tucker Carlson On The 1/6 Committee's Political Intimidation Of Conservative Commentators Including:

Steve Bannon
Alex Jones
Roger Stone
Ali Alexander

"This is not a fact finding effort. This is a highly obvious attempt to punish critics of the Democratic Party." #PatriotPurge pic.twitter.com/gE4qUMB5V9

— The Columbia Bugle 🇺🇸 (@ColumbiaBugle) December 2, 2021
Has Tucker Carlson hit the nail on the head here? What do you think? Reply to your email and let us know. We'd love to hear from you.
Copyright 2021, RepublicanReport.org