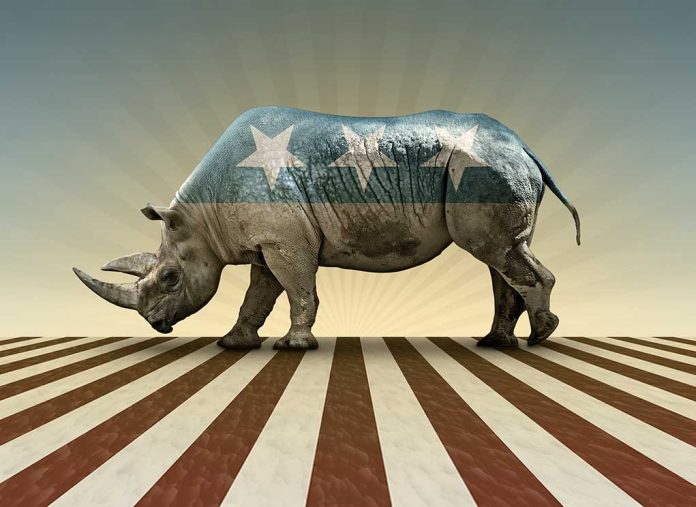 (RepublicanReport.org) – Rep. Liz Cheney (R-WY) has found herself at odds with many important figures in the GOP since setting up a stance against former President Donald Trump earlier this year. She was the most senior Republican to vote to impeach Trump, and the move cost her the position of House GOP Conference chair. She's maintained her opposition to the former president when it comes to the discussion around January 6, a stance that continues to cause her trouble.
On Monday, October 4, Fox News's Tucker Carlson slammed Cheney for supporting Democratic talking points around January 6 during an interview with Thomas Caldwell and his wife. Caldwell is a 65-year-old decorated former Navy lieutenant commander who found himself in trouble over suspicions he organized the Oath Keeper contingent at the Capitol that day.
After an FBI SWAT team arrested Caldwell in January, he spent 53 days in jail. He's now set for release due to concerns about his health-related spinal injuries sustained during his time in the military. Caldwell did not enter the Capitol on January 6 and claimed he's not a member of the Oath Keepers.
Carlson said the members of Congress who supported the treatment of Thomas Caldwell should be "ashamed," singling out Rep. Cheney in particular.
Copyright 2021, RepublicanReport.org