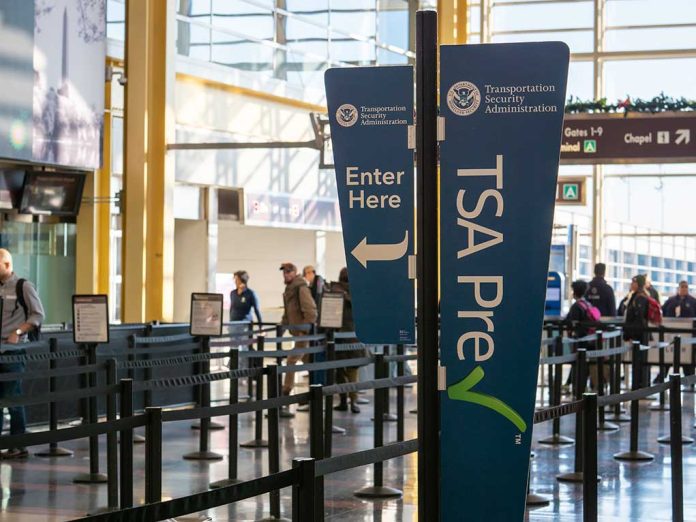 (RepublicanReport.org) – Since the start of the Biden administration in January 2021, the most significant ongoing problems have surrounded immigration. Despite major controversies over border security, the administration has repeatedly ignored calls to tighten up the rules and adopt a more restrictive approach. Yet another problem of this nature has now come to light following an inquiry from Rep. Lance Gooden (R-TX).
Rep. Gooden wrote a letter to the Transportation Security Administration (TSA) demanding to know how undocumented migrants traveled from place to place within the US. The TSA's response revealed these migrants could board commercial internal flights using various alternative forms of identification if they did not have a valid passport or government-issued ID. Arrest warrants are among the forms of identification the TSA accepts from undocumented migrants.
Other acceptable alternative forms of ID for illegals include an Order of Release on Recognizance, a Notice to Appear, and an Alien Booking Record. A non-national who doesn't have an official form of identification must produce two items of alternative ID.
NEW: In a statement to @FoxNews, TSA confirms they are allowing illegal immigrants to use arrest warrants as ID at airport security checkpoints. They receive additional screening, and their DHS documents are validated by cross checking CBP databases. pic.twitter.com/U2PjCrOkgH

— Bill Melugin (@BillFOXLA) January 21, 2022
Critics have been quick to blast President Joe Biden over this practice, claiming it's essentially proof his administration is intentionally exposing American citizens to safety risks from unknown immigrants.
What do you think? Should citizens demand the government put an immediate stop to this practice?
Copyright 2022, RepublicanReport.org