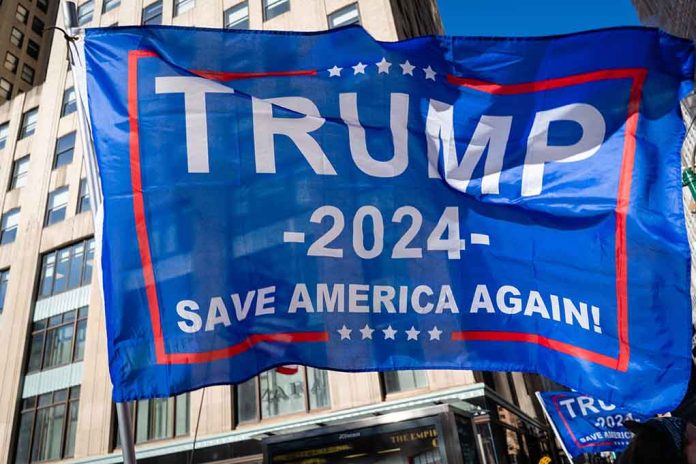 (RepublicanReport.org) – Many expected former President Donald Trump to make a bid for the White House in 2024. However, despite his announcing his candidacy only a week after the 2022 midterms, the former commander-in-chief hasn't appointed a running mate yet. As the primary elections and the 2024 general election get closer, rumors are beginning to swirl about who could be alongside Trump on the ballot.
Trump has a few options https://t.co/Pmy968OXd3

— Daily Caller (@DailyCaller) April 17, 2023
According to the Daily Caller News Foundation, Trump insiders, who wished to remain anonymous, detailed that the former president is looking for people with certain qualities and characteristics to run alongside him. An ideal pick for vice president would be someone that is loyal to Trump, who shares the same values as him and is charismatic. A Republican consultant explained how well people present themselves will weigh heavily on who he picks, explaining the perfect VP candidate would be "TV ready." POLITICO mentioned he could be looking for a "conservative of color" as well.
Despite the growing rivalry between himself and Florida Governor Ron DeSantis (R), the former president has even talked about not ruling him out as a potential VP candidate. Also in the ring of possible VP picks is the fiery Representative Majorie Taylor Greene (R-GA), Kari Lake, former ambassador and current presidential candidate Nikki Haley, Representative Elise Stefanik (R-NY), as well as Governors Kristi Noem of South Dakota and Sarah Huckabee Sanders, who served as his press secretary during part of his tenure in the White House.
Sources close to Trump's 2024 campaign claim the former president will likely choose a woman to be his running mate. One official supporting the Republican's 2024 campaign noted having a female by his side could prove beneficial to Trump's presidential hopes, citing the fact abortion is a top issue for many voters. Another consultant mentioned the potential for someone like Senator Josh Hawley (R-MO) to be Trump's VP pick, explaining he "looks the part, he's presentable," and shares similar ideologies with the former president.
There's still a lot of time between now and the election, which allows room for voter priorities to change and therefore change who Trump thinks would give him the best chance at sitting behind the Resolute Desk.
Copyright 2023, RepublicanReport.org