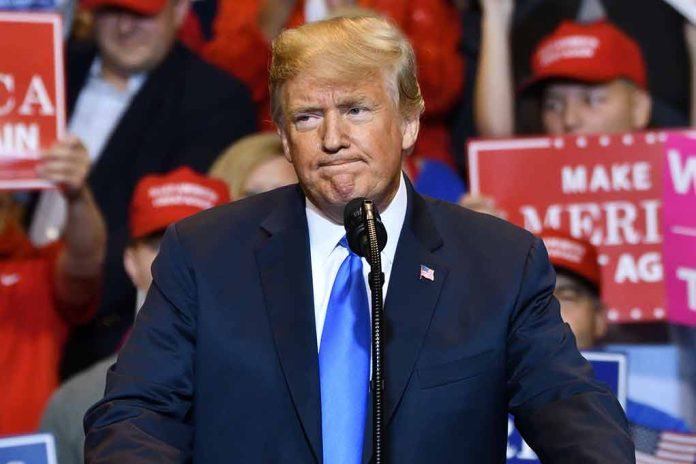 (RepublicanReport.org) – While the news cycle has been focusing on former President Donald Trump's August trial, where he will face 37 counts of violating the Espionage Act when keeping classified documents at his Florida home, other investigations remain ongoing. Special Counsel Jack Smith is continuing to dig into the events leading up to January 6, particularly any work Trump's campaign team did to push forward an alternate slate of electors in order to get their candidate the votes needed to win the 2020 election. In a major win for Smith's team, a Trump campaign staffer just agreed to talk with them.
Mike Roman directed the Trump campaign's Election Day operations during the 2020 voting season. During the investigation last year, Roman repeatedly exercised his Fifth Amendment right to remain silent when members of the House asked him about his involvement with the alleged crimes during the 2020 election. Now, CNN reporters Zachary Cohen and Kaitlan Collins have reported that Roman has entered into a proffer agreement with prosecutors to speak freely about the issues at hand. The upside for the Trump staffer is likely that nothing he says can be used against him in future court proceedings.
News: Former Trump campaign official Mike Roman is cooperating with prosecutors from special counsel Jack Smith's team in the ongoing criminal probe related to efforts to overturn the 2020 election, two sources tell me & @kaitlancollins.

— Zachary Cohen (@ZcohenCNN) June 30, 2023
If Roman provides truly incriminating information about the 45th president or some of his close advisors, this could be a bombshell that may hurt Trump and his campaign. Right now, no reports have been shared or speculated about the information Roman may or may not have on his former boss. That information will need to be made publicly available once he speaks with Smith's team.
While Trump's poll numbers did not drop after his first indictment, a second could make more people question the viability of a second Trump Presidency. Should the former POTUS and his followers be worried about this, or is it just another trick from the Left to try and bring down the White House hopeful?
Copyright 2023, RepublicanReport.org