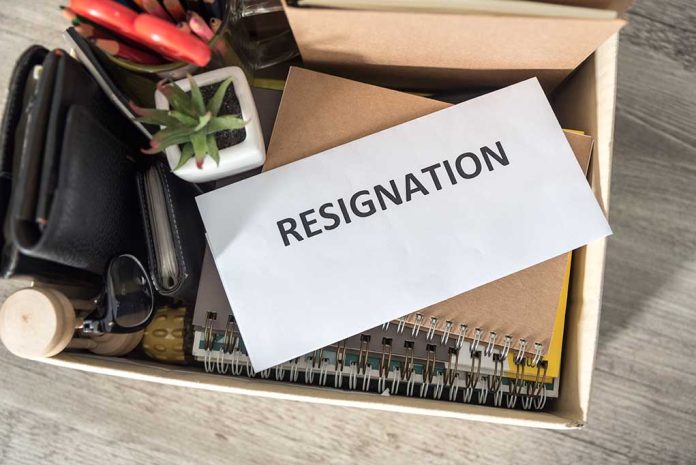 (RepublicanReport.org) – Former President Donald Trump had to undergo a lot of scrutiny during his time in office, and that hasn't changed since he departed from the White House. There's currently an active criminal probe into the former president's business dealings; however, recent developments have left the future of the investigation in doubt.
On Wednesday, February 23, the two lawyers heading up the criminal investigation against Trump resigned unexpectedly. Mark Pomerantz and Carey Dunne, both of whom were assigned by former Manhattan District Attorney Cyrus Vance Jr. and were leading the day-to-day operations of the probe. Reasons for their departure were not given. Although the two attorneys started the investigation under DA Vance, the Current District Attorney, Alvin Bragg, asked both men to remain in their positions when he took office in January.
Breaking News: The prosecutors leading the Manhattan district attorney's inquiry into Donald Trump have resigned. The D.A. is said to have doubts about the case. https://t.co/n6W30FopJw

— The New York Times (@nytimes) February 23, 2022
A representative of DA Bragg expressed her gratitude for the service of Dunne and Pomerantz and said the probe was still underway. However, Trump lawyer Ronald Fischetti cast doubt on this idea, claiming he regarded the investigation as being effectively over at this point. He added he was happy with how things had unfolded and reiterated his position that his client had not committed any criminal wrongdoing.
The investigation has been ongoing for three years but has not turned up any basis for criminal charges against Trump himself. His company, the Trump Organization, was charged with tax fraud offenses along with its head of finance, Allen Weisselberg.
Copyright 2022, RepublicanReport.org