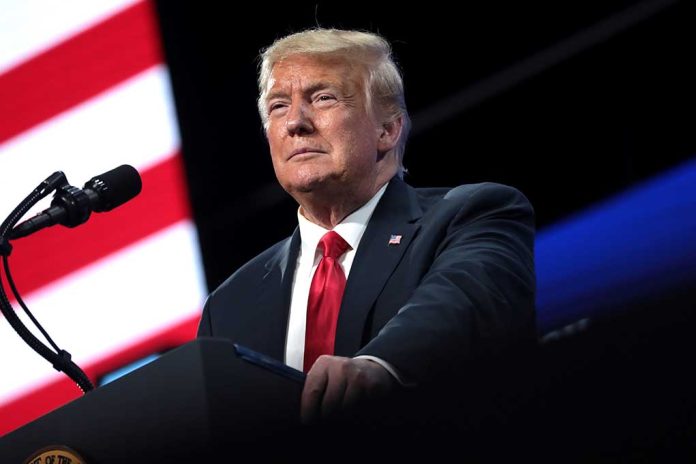 Trump's 2024 Announcement Means He's Ignoring the Doubters
(RepublicanReport.org) – Former President Donald Trump has previously attracted criticism for refusing to engage consistently with certain subjects during speeches, choosing instead to go on the attack against his political rivals. However, as Trump made his long-awaited announcement regarding another run for the White House in 2024, analysts noted his style this time around was different.
Trump ignores GOP rivals and stolen election claims in 2024 presidential announcement https://t.co/GIZqBpgkpQ

— Fox News (@FoxNews) November 16, 2022
Instead of going after his rivals within the Republican Party or bringing up a stolen election, Trump focused his attention on the problems he perceives as causing the most damage in the nation right now. He said he was running to help make the country "great and glorious" once more, before claiming his priorities as president would be problems like illegal immigration and violent crime. While he did not criticize his colleagues in the GOP, he did take shots at President Joe Biden and the Democratic Party.
According to reports, many Republicans would have preferred Trump to wait until the Senate runoff elections take place in Georgia in December, as they feel his announcement might hurt Republican candidate Herschel Walker's chances of success.
Given the Republican Party's disappointing performance in the midterm elections, which many people feel was Trump's fault, should he run for the presidency again? Or would he be better off letting someone else represent the GOP in the next election?
Copyright 2022, RepublicanReport.org