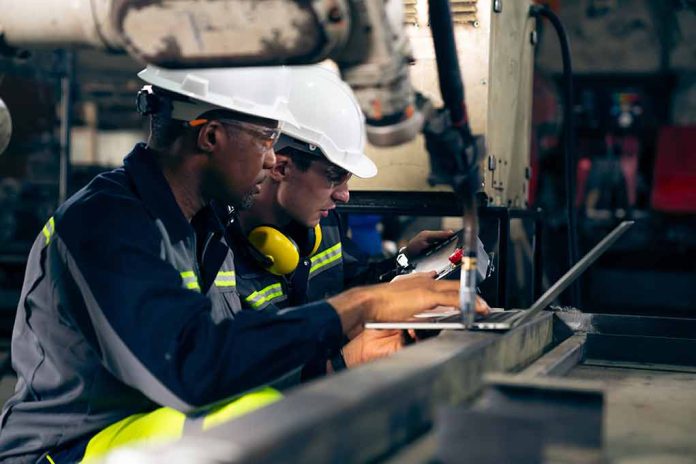 (RepublicanReport.org) – In late August, the United Auto Workers (UAW) union gave its union members permission to strike against Ford, General Motors, and Stellantis — the big three in automaking. Workers said they were tired of "living paycheck-to-paycheck" while the corporations and the wealthy people running the businesses just get richer. UAW President Shawn Fain said the companies have been "breaking the bank" on the backs of their workers, and they've had enough.
Former President Donald Trump had something to say about the controversy. He went on Truth Social to blast the push toward electric vehicles (EVs), stating if it continues, the UAW "will be wiped out." Trump predicted that all the EVs would be made in China while pointing out other flaws he saw with the design — like price and stamina. Just a few weeks ago, he called President Joe Biden's move toward all-electric vehicles "idiotic."
Meanwhile, workers in the union have a list of demands they want from the big three in order to return to the line. They asked for better benefits, more paid time off, and double-digit pay raises — to bring them in line with a 40% raise the CEOs received over the last four years — with cost-of-living adjustments. According to Newsweek, the three manufacturers offered up to 20% and better benefits, but that offer fell well below the demand.
Fain claimed that "the money is there," and workers must stand up to corporations and demand their worth. So far, only the members from three plants have been called to strike during the first wave. Fain said the plan is to keep the automakers "guessing" as they negotiate, but if everyone needs to walk out to make a point, they will.
The AP reported that Biden sent some of his top aids to Michigan to help with negotiations. He said the transition to clean energy "should be fair … for autoworkers and auto companies."
Copyright 2023, RepublicanReport.org