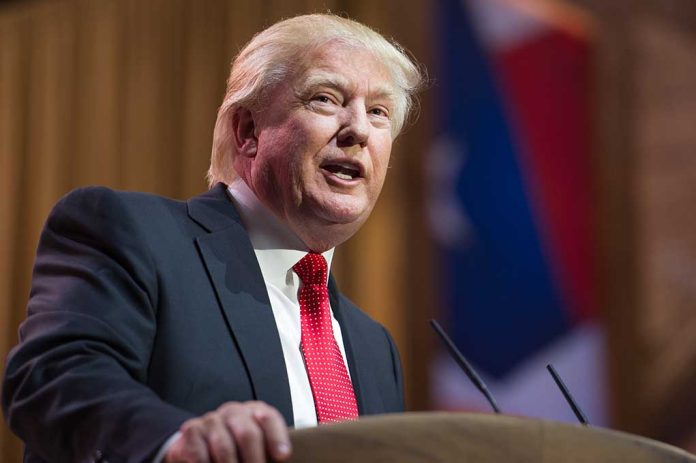 Trump Tells Audience He May Have To Run Again
(RepublicanReport.org) – Since former President Donald Trump left the White House at the beginning of last year, speculation about his future plans in politics has been rife. While he has refused to say whether he'll run for the presidency again, he has remained politically active by commenting on current affairs and endorsing specific candidates. At a recent rally, he teased attendees with a hint he may have made up his mind about another presidential bid.
Trump told the crowd in Robstown, Texas, he will "probably have to [run] again" to fix the various problems facing the nation. This announcement was met with loud cheers and a chant of "USA."
Trump also doubled down on his claims that voter fraud cost him the 2020 election, stating he actually won the vote. He highlighted the fact he received "millions more votes in 2020" than in 2016, and his total vote count far exceeded that achieved by any sitting president in America's history.
TRUMP: "In order to make our Country successful, safe, and glorious again, I will probably have to do it again" pic.twitter.com/t0suR8tKHQ

— Benny Johnson (@bennyjohnson) October 23, 2022
The former president highlighted a number of the issues currently facing the US, including crime, inflation, and uncontrolled inward migration.
Do you think Donald Trump will launch another bid for the White House in 2024? If he does, how well do you think he will be received by voters?
Copyright 2022, RepublicanReport.org