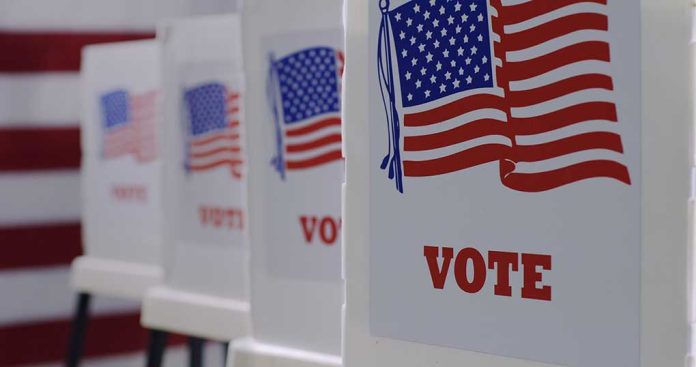 (RepublicanReport.org) – Former President Trump is on the prowl to win back the White House. However, he'll likely have to beat out several candidates in order to win his party's nomination. Then he'll have to defeat whoever the Democrats put forth in 2024, which will likely be the incumbent president. While the path forward is undoubtedly full of challenges, a recent poll indicates that Trump could have a strong chance of taking a seat behind the Resolute Desk in the Oval Office come 2025.
NEW POLL: Trump beats Biden, Harris in 2024 matchups https://t.co/1loKS3b8Fb pic.twitter.com/8o9heNi2DW

— The Hill (@thehill) February 17, 2023
According to The Hill, Harvard's Center for American Political Studies (CAPS) and Harris Insights and Analysis conducted an exclusive poll, running through different hypothetical scenarios. In one incident, the Harvard CAPS-Harris survey pitted the former president against the incumbent Biden. If America held the 2024 election when the poll was conducted, Trump would beat the president with 46% to Biden's 41%, according to the results.
Biden's vice president, Kamala Harris, did even worse against Trump. The former commander-in-chief received nearly half the votes with 49%, while Harris only had the support of 39% of respondents.
The poll also found the former president remains popular among the GOP and a favorite to win the Republican nomination. Trump came out on top in a hypothetical eight-way primary election, including GOP powerhouses like Florida Governor Ron DeSantis, once the favorite to win the party's nomination, and former United Nations ambassador Nikki Haley, who recently announced her 2024 candidacy.
The former president earned 46% of the vote, while DeSantis came in second with only 23%. Haley fared much worse than the Florida governor, only getting support from 6% of respondents.
According to this poll, if Trump remains on his current trajectory, it appears he'll not only gain the GOP's nomination but also move on to win the White House, even in a 2020 rematch showdown. However, polls are often poor predictors of the future.
Copyright 2023, RepublicanReport.org