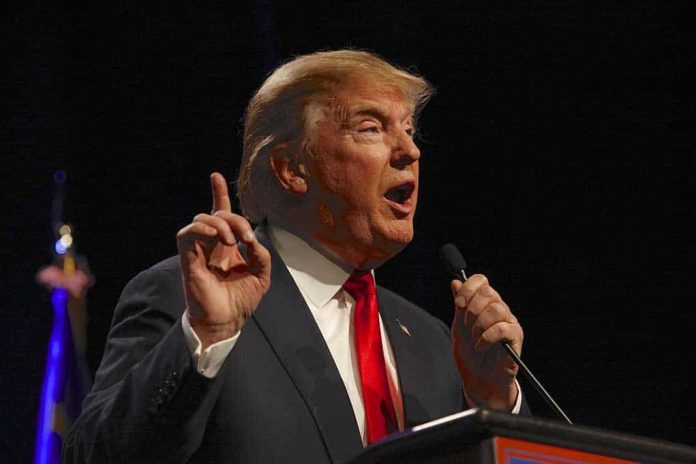 (RepublicanReport.org) – More than half a year after the presidential election of 2020, the debate around whether its result should stand continues to rage. Mainstream media outlets are quick to dismiss theories about election fraud as conspiracies, while Big Tech has done its best to snuff out the voice of former President Donald Trump.
However, there are still serious questions to be answered on the topic of voter security. To that end, audits have been undertaken in several major counties across the US, including Fulton County in Georgia.
On Tuesday, June 22, former President Trump released a statement stating the election was "rigged." He singled out Georgia as a state in which he would have won had the results been calculated properly.
Trump says election was 'rigged,' claims he won Georgia, blasts state over cleaning voter rolls https://t.co/bSyxgjqIVR via @JustTheNews

— JR (@Pray4Liberty_12) June 23, 2021
He discussed Georgia's plan to "remove over 100,000 'obsolete and outdated' names off their voter rolls." He questioned why Georgia's officials didn't decide to do this before last November, pondering how different the outcome of the presidential vote might have been having they done it then. He also noted that his losing margin in Georgia was far smaller than 101,789- the number of names set to be removed from the state's voting register.
It may be too late to overturn the results of last year's election. However, it's not too late to use it as a tool to weed out corruption and strengthen voting systems in the future.
Copyright 2021, RepublicanReport.org