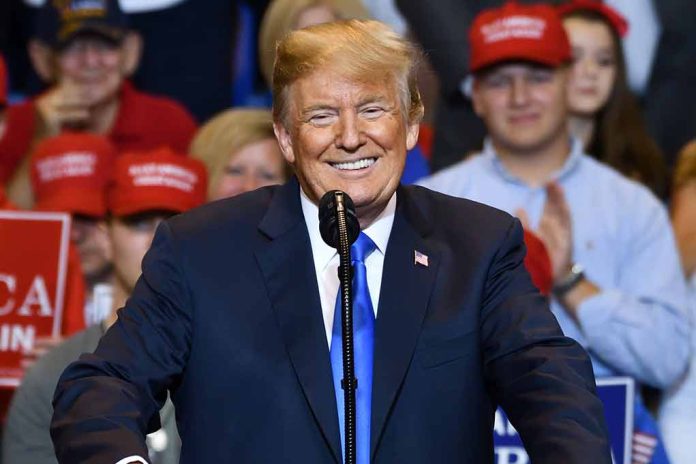 (RepublicanReport.org) – On January 8, 2021, Twitter permanently banned former President Donald Trump from its platform, citing his presence could lead to "further incitement of violence." The action followed the insurrection at the Capitol in Washington, DC, where thousands invaded the building in an attempt to stop the certification of President Joe Biden as POTUS. The former US leader subsequently started his own social media platform to continue speaking to his followers — TRUTH Social. Now, he's returned to Twitter, known as X.
On August 24, Trump posted on X for the first time in years after his arrest in Fulton County, Georgia. Although it was his fourth indictment, the event was the first time the legal processing included a mug shot. After he surrendered to the Georgia police, was processed, and released, he posted his mug shot to X with a caption in all caps stating, "Election interference. Never surrender!" The post also included his website URL — twice.
According to The Daily Wire, the website was actually a fundraising page for the former president. Many people have criticized Trump for using the money donated to his campaign to pay his legal bills. However, his supporters don't seem to mind. They believe the Department of Justice is wrongly targeting the former US leader and are gladly supporting him financially through his many legal woes. CPAC's Matt Schlapp believes helping Trump with his legal bills "is part of winning."
Several Trump supporters were happy about his return to X. Daily Wire host Michael Knowles said the former president using his mug shot to return to the platform was "genius." However, just because Trump posted once on the social media site doesn't necessarily mean he's back for good. He still has his own platform where he regularly posts. Still, NPR reported that his amount of following on TRUTH Social pales in comparison to his numbers on X, so time will tell if he returns for good.
Copyright 2023, RepublicanReport.org