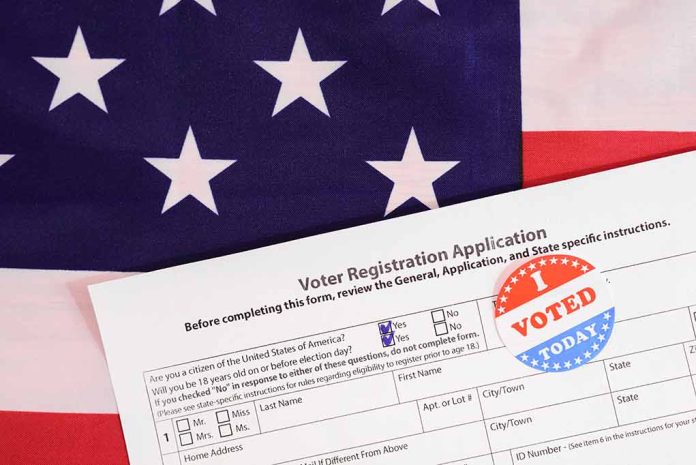 (RepublicanReport.org) – Twenty-three US states, along with the District of Columbia, automatically register citizens to vote when they apply for a driver's license, but Governor Josh Shapiro (D) wants to add Pennsylvania to the list. Former President Donald Trump is outraged over the idea, telling his followers on Truth Social that the outcome would be "a disaster" and Americans needed to take the issue immediately to court. He also called upon the Pennsylvania Republican Party to intervene.
Newsmax reports that Shapiro plans to enact the change without legislation, which Trump states is unconstitutional. The former president also alludes that the move would make it easier for Democrats to cheat in the next elections. He alleges that the automatic registrations would ultimately harm his chances at the polls and further erode the nation.
Shapiro's planned changes affect the electronic template Pennsylvania residents use to apply for a new or renewed driver's license. Whereas the old template had a prompt asking if users wanted to register to vote, the updated one automatically takes them to a voter registration page. It's important to note that both routes allow applicants to opt out of the process if they don't want to complete the form; it's not mandatory.
States have been required to offer the option for applicants to register to vote since lawmakers passed the National Voter Registration Act of 1993 (NVRA). Under the law, the Departments of Motor Vehicles throughout most of the US must offer direct links to registration forms when citizens apply for a driver's license. Whether or not they automatically register users is up to the individual states. Idaho, New Hampshire, Minnesota, North Dakota, Wyoming and Wisconsin — all of which either have no voter registration requirements or allow registration at the polls on Election Day — are exempt from the 1993 law.
The NVRA also requires states to allow mail-in and online voter registrations. Pennsylvania's form indicates that only US citizens who will be at least 18 years old on Election Day and have lived in state residences for at least 30 days are allowed to register. Violators face fines of up to $15,000 and/or up to 7 years in prison.
Copyright 2023, RepublicanReport.org