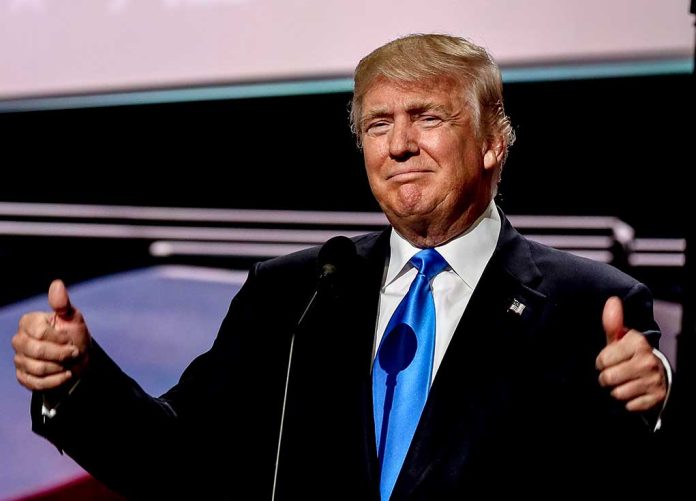 Trump Notices a Trend of Conservatives Winning Worldwide
(RepublicanReport.org) – Former President Donald Trump has remained tuned in to the world of politics both at home and abroad since leaving office. His endorsement efforts this midterm election season have proved invaluable to the candidates he's chosen to support. Now, he's speaking out about a growing wave of conservative successes across the world.
In an exclusive interview with Breitbart News, Trump discussed recent right-wing wins in elections in Italy, Hungary, Sweden, and Brazil. He said these were signs the conservative principles he championed as the president of the US were taking root across the world. Trump also speculated that people were comparing what he accomplished with his administration to President Joe Biden's shortcomings and are deciding to lean Right once again.
The 45th president claimed the reasons behind this push were uncomplicated; people simply want safety, sensible immigration laws, proper education, and national dignity and respect.
President Trump on conservative election victories: "Give us borders, give us safe streets, we don't want crime, give us good education, give us dignity and give us respect as a nation. It's not complicated" https://t.co/q0bveuIk8v

— Zoltan Kovacs (@zoltanspox) October 6, 2022
Donald Trump's own endorsements appear to have played a significant role in this trend. He expressed his support for Brazilian President Jair Bolsonaro and Hungarian Prime Minister Viktor Orbán prior to major wins by both men this year.
As the midterm elections in the US draw closer, there are plenty of indications the red wave could land on our shores as well. Republicans look set to take over the House of Representatives and could also claim the Senate.
Copyright 2022, RepublicanReport.org