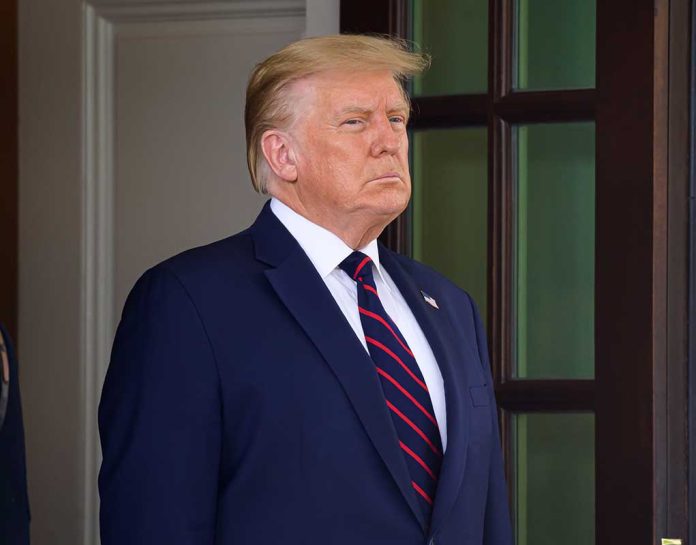 (RepublicanReport.org) – While a poll can never perfectly predict how an election will turn out, pollsters continue to use all the tools at their disposal to get the best estimate of who voters will choose. Fox News Host Laura Ingraham recently collected a few surveys about the 2024 presidential election to discuss on her show "The Ingraham Angle." However, former President and current White House hopeful Donald Trump was livid with how she presented the information.
On Monday, May 22, Ingraham invited Common Sense Society Executive Director Chris Bedford to speak about potential 2024 matchups. Using polls from Public Opinion Strategies, the pair talked about how Trump lost Georgia by a slim margin in 2020, and a recent survey shows Biden squeaking out another win in the state with 44% compared to the Republican's 43%.
Bedford noted that Biden consistently beats Trump in such polls but does not do well when matched up against other Republicans such as Florida Governor Ron DeSantis and South Carolina Senator Tim Scott. For example, according to the poll shared by Fox News, in Georgia, DeSantis would take 45% of the vote compared to Biden's 42%. In Arizona, Trump only received 44% of votes against Biden's 46%, while DeSantis won 47% of voter support in surveys when matched against Biden, who received 43%.
🇺🇲 2024 Battleground States Polling by Public Opinion Strategies (B+)

GEORGIA:
(D) Biden: 44% (+1)
(R) Trump: 43%

(R) DeSantis: 45% (+3)
(D) Biden: 42%
.
ARIZONA:
(D) Biden: 46% (+2)
(R) Trump: 44%

(R) DeSantis: 47% (+4)
(D) Biden: 43%

May 15-17 | RVs | MoE: ±4.4% pic.twitter.com/hOtflBJhZO

— InteractivePolls (@IAPolls2022) May 19, 2023
After Ingraham and Bedford discussed these results on air, Trump lashed out against the female Fox News host on his site Truth Social, writing that she "did a hit piece on [him]" and claiming he would do better in a matchup against Biden than DeSantis and other GOP members. He then told his readers to go watch Greg Kelly on Newsmax.
'There Go Her Ratings!': Trump Lashes Out at Laura Ingraham After She Airs Polls Showing Him Losing to Biden https://t.co/3rUPzlGtSB

— Mediaite (@Mediaite) May 23, 2023
While Trump did lash out at Ingraham, both she and Bedford acknowledged the former president is "absolutely dominating" in the primaries when matched up against DeSantis, which they called the poll that "is going to matter the most."
Copyright 2023, RepublicanReport.org