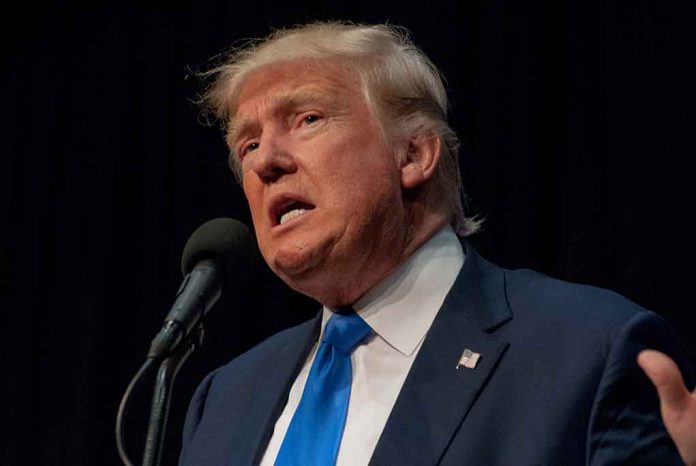 (RepublicanReport.org) – In 1999, former President Donald Trump sat down for an interview on "Meet the Press." During the exchange, the host asked him if he would ever ban abortion. He responded that he was "very pro-choice" and, although he hated the procedure, he would not ban the measure. When Trump first ran for president, he committed to the pro-life movement. They took him at his word, and he delivered, seating justices on the Supreme Court who contributed to overturning Roe v. Wade.
Now that Trump is running for president for a third time, the issue of abortion is coming up again. According to the Washington Examiner, the former US leader blamed Republicans for their lackluster midterm election cycle, saying the party mishandled the women's rights issue. He indicated the GOP should have been more vocal about allowing exceptions and blamed voters for not turning out in November — despite their pro-life victory.
Some feel the finger-pointing won't do much for his presidential bid this time around. In fact, it could cause Republican voters to choose someone else for the primary.
Abortion emerges as unexpected stumbling block in Trump's political comeback bid https://t.co/FkeCkxYYIN

— Washington Examiner (@dcexaminer) January 26, 2023
With Trump saying years ago that he supported a woman's right to choose — full stop — changing his mind about the issue, and now backpedaling a bit on the issue of abortion exceptions, the former leader could be confusing his pro-life base.
Currently, Trump is the only choice for the Republican ticket, but if another GOP member joins the race the challenge him and they have a consistent and firm stance on the abortion issue, the former president could be in trouble. Florida Governor Ron DeSantis (R) recently signed a law banning the procedure at 15 weeks with no exceptions for incest or rape. Many suspect the governor will put his name in the hat for the Oval Office in 2024. If he does, Trump could be in for a bumpy campaign.
Copyright 2023, RepublicanReport.org