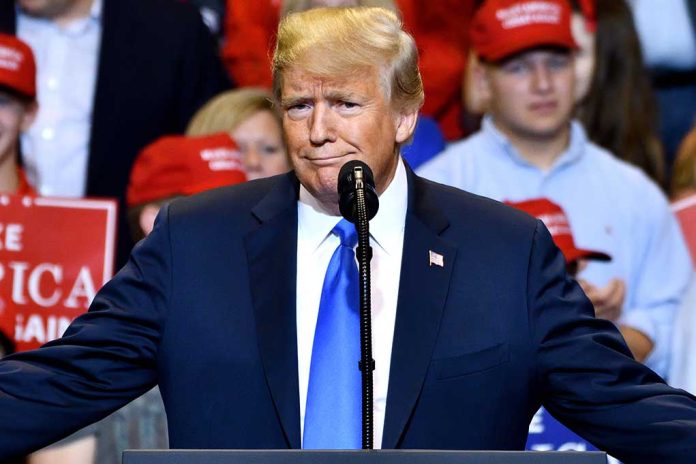 Mary Trump Says She Still Thinks Donald Trump Will Secure GOP Nomination
(RepublicanReport.org) – The midterm elections have drastically changed the state of play within the Republican Party. Former President Donald Trump, once considered the de facto leader of the GOP, is now facing intense criticism from various sources over the party's poor performance. Many people believe Florida Governor Ron DeSantis (R) is a more likely 2024 Republican presidential nominee than Trump at this point. However, Mary Trump is not among them.
The former president's niece, who frequently takes to the public airwaves to issue scathing criticism of her uncle, reckons the Florida governor doesn't stand a chance against the 45th president. Speaking to Mehdi Hasan on MSNBC, Mary Trump outlined the reasons for her belief, including that her uncle would be too charismatic for DeSantis if the pair were to share a debate stage. Hasan echoed this view, highlighting Trump had "[wiped] the floor" with a number of Republican challengers in 2016, such as Jeb Bush and Chris Christie.
TWIST! Brutal Trump Critic @MaryLTrump Says She STILL Thinks Trump Can and Will Beat DeSantis in 2024 https://t.co/osp9BOM2bk via @mediaite on @mehdirhasan show @MehdiHasanShow pic.twitter.com/SbFEO4qxY3

— Tommy moderna-vaX-Topher (@tommyxtopher) November 14, 2022
Ms. Trump also opined that Ron DeSantis would not "[play] nationally" in a presidential election. Furthermore, she highlighted her uncle's indication that he would not hesitate to use incriminating information about DeSantis to win an election against him.
What do you think? Does Ron DeSantis have a better chance than Mary Trump is giving him?
Copyright 2022, RepublicanReport.org