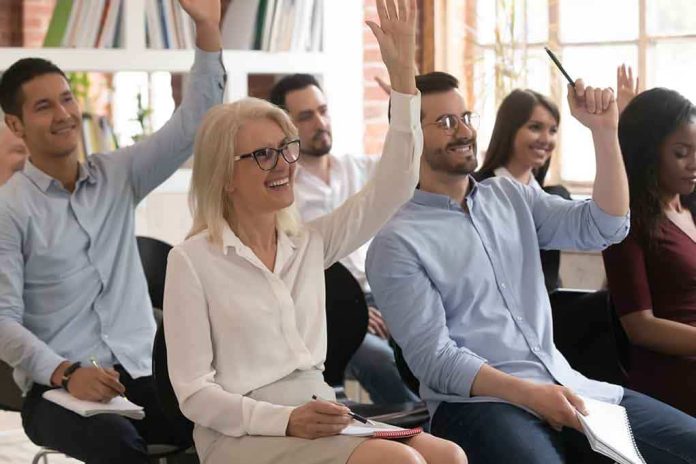 (RepublicanReport.org) – President Joe Biden has not had much luck lately regarding opinion polls. Following a persistent crisis on the southwest border, a botched military withdrawal from Afghanistan that cost the lives of American service members, and other major controversies, voters are starting to tire of Biden. The current president's loss appears to be his predecessor's gain.
Election information outfit FiveThirtyEight released a blog detailing voter sentiment about former President Donald Trump compared to Joe Biden. It revealed that a number of recent voter surveys from major polling organizations show Trump with a higher number of likely voters than Biden. As you can see from the tweet below, this has sparked concerned reactions from figures on the Left.
Donald Trump is an extremely serious threat to become president of the United States again. https://t.co/2LbQMD1fCZ pic.twitter.com/Si2IbHLb56

— Will Saletan (@saletan) November 9, 2021
It's not just bad news for Biden, either. Vice President Kamala Harris is also starting to take a dive in opinion polls following several gaffes and controversies over the past few months. Recent polls have shown she has less voter support than Senator Tim Scott (R-SC) in a hypothetical presidential race and that she's roughly even with former Vice President Mike Pence.
This report follows dismal performances by Democrats in key elections last week, most notably the gubernatorial race in Virginia. Is this the beginning of a red wave?
Copyright 2021, RepublicanReport.org