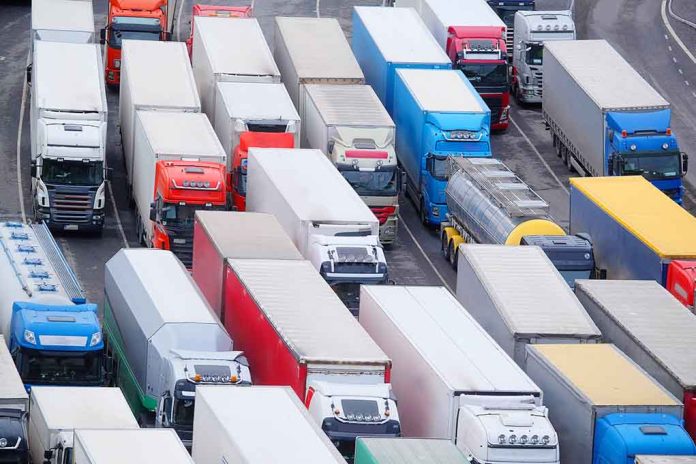 (RepublicanReport.org) – Vaccine mandates have been a major bone of contention in the United States for some time. However, the problem doesn't only exist here. In Canada, a group called the Freedom Convoy has recently descended on the streets of capital city Ottawa to protest against vaccine requirements.
Canadian Prime Minister Justin Trudeau isn't a fan of the protests. On Monday, February 7, the controversial liberal leader slammed those involved, describing them as "a few people shouting and waving swastikas." He also implied the protesters were racists who subscribed to inaccurate conspiracy theories and said their actions were not consistent with the identity of most Canadians.
In a move that's surprised many analysts, the Biden administration defended the Freedom Convoy and apparently criticized the stance of Prime Minister Trudeau. On Tuesday, White House Press Secretary Jen Psaki said the administration supported everyone's right to free expression and protest if they do it peacefully. However, Psaki rejected the notion that the backlogs we're currently seeing on essential trucking routes had anything to do with vaccine mandates, claiming there was no evidence to support it.
Sudden About Face – WH Defends Rights of Canadian Trucker Protesters… Sez Not Only About Mandates https://t.co/9TlC8nN2O7

— Dr. Jake Baker (@DrJakeBaker) February 9, 2022
Are you surprised to see the Biden White House standing up for freedom of speech in this way?
Copyright 2022, RepublicanReport.org