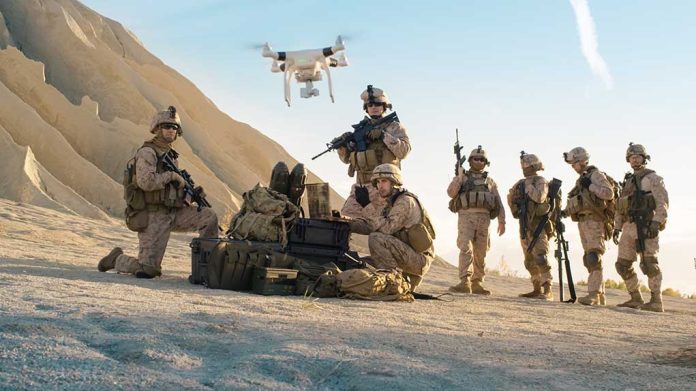 (RepublicanReport.org) – The US military has had an undeniably difficult year. The abrupt withdrawal of forces from Afghanistan sent shockwaves throughout the world, and 13 service members died in a suicide attack in Kabul as the conflict was drawing to a close. This week, disaster almost struck again in the Middle East.
American troops stationed in the Tanf base in southeastern Syria had to evacuate the area following a tip-off about an imminent attack. Subsequently, hostile forces attacked the area with drones. There have not been any reports of military deaths or injuries following the attack on the base, which is situated on a motorway that runs from Damascus to Baghdad.
An official statement about the attack did not assign blame to any nation or militant group. However, available intelligence suggests it was carried out by Iranian-backed militant groups based in the area. Commentators have been quick to call on the Biden administration to take action to address this threat going forward.
U.S. troops in Syria were attacked in "deliberate & coordinated" drone strikes. If the Biden Admin determines Iran-backed forces did this, then it must hold accountable Iran & strongly compel them to stop attacking American service members. https://t.co/oZAyulDJnG

— Senator Bill Hagerty (@SenatorHagerty) October 21, 2021
Officials have not yet revealed the source of the tip. However, they stated that the intelligence saved military lives. Bomb fragments have been recovered near areas where troops would have been asleep had they not evacuated.
Copyright 2021, RepublicanReport.org