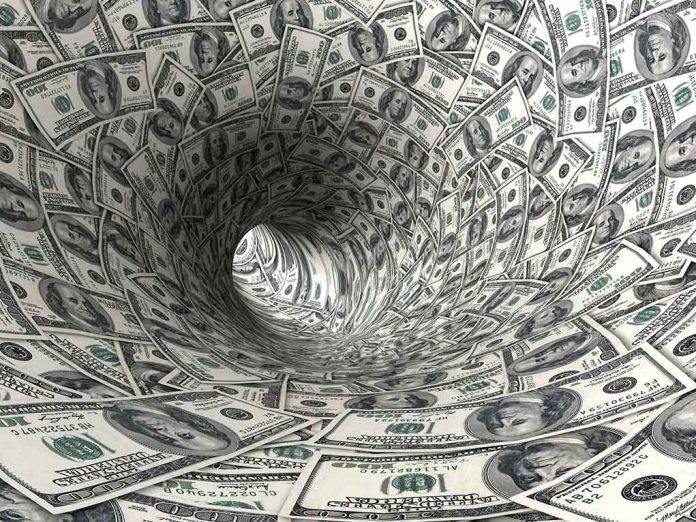 (RepublicanReport.org) – It's no secret President Joe Biden's laissez-faire approach to immigration has been a costly mess. The stream of undocumented migrants arriving at the border has presented a range of challenges to our federal authorities related to housing, enforcement, and healthcare. We now have new data on the costs of one particular aspect of the migrant surge.
Over the first nine months of 2021, according to documents given to Breitbart, the practice of flying illegal immigrants from border areas to other locations within the United States cost the taxpayer at least $340 million. The figure relates directly to transport costs and may not account for payments to contractors and nongovernmental organizations (NGOs) helping immigrants in various other ways.
Additionally, the taxpayers footed a bill of at least $212 million for healthcare for migrants in federal custody over the same period. The new information also showed over 46,000 of the foreign nationals who boarded internal, government-funded flights last year were Unaccompanied Alien Children (UACs).
This data became available following a request from Rep. Mo Brooks (R-AL) to the Department of Homeland Security (DHS).
Do you want your tax dollars spent on transporting illegal aliens throughout America where they are dropped off and never heard from again? I DON'T! Illegal aliens should be deported ASAP. Period. No more welcoming committees. No more red carpets. https://t.co/sWy7nBXidP

— Mo Brooks (@RepMoBrooks) February 2, 2022
It seems President Joe Biden is spending a lot of tax money on illegal immigrants at a time when American citizens are struggling on a variety of fronts.
Copyright 2022, RepublicanReport.org