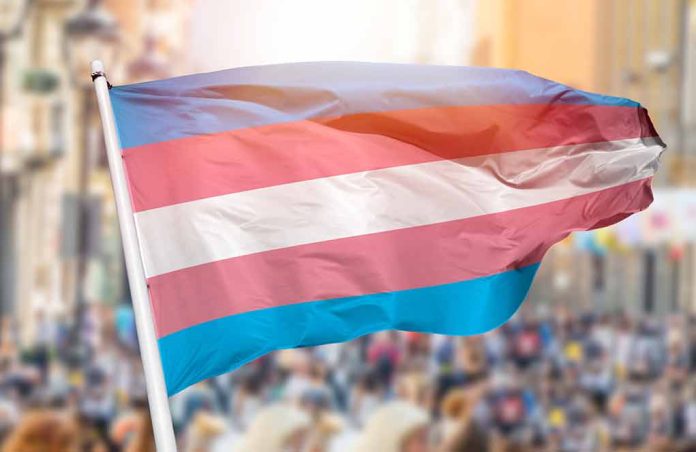 (RepublicanReport.org) – The expression "golf widow" reportedly first appeared in the 19th century to describe a woman whose husband spent an unusual amount of time on the fairway. In a disturbing sign of the times, a woman nicknamed the "trans widow" recently detailed the darker side of that ideology.
On August 12, The Daily Wire published excerpts of an interview with Tracy Shannon. She told host Michael Knowles to discuss the loss of her 15-year marriage due to her former husband's embrace of the trans lifestyle.
Shannon said that she didn't know her ex-husband had an interest in transgender ideology when they got married. However, about four years into their marriage, she discovered that her husband enjoyed cross-dressing.
His obsession increased over time and presented itself in alarming ways. For instance, she related that he attempted to breastfeed their daughter at one point, telling her he was trying to "help" her by sharing the task. "I can help you," her ex-husband kept telling her, adding that he was "trying to understand [her] … and give [her] a break."
Similarly, Shannon told Knowles that her former husband also wore a fake pregnancy belly, complete with oversized breasts, during one of her pregnancies. He wore the device around the children despite her pleas for him to stop. She recounted that the situation reached the point that their son eventually "destroyed [it] with a pair of scissors."
Shannon also discovered that her husband took gender-affirming pills and started developing breasts during their marriage. She said he told her it was a side effect of medication he was taking for obsessive-compulsive disorder to throw off her suspicions.
Perhaps the most disturbing issue Shannon discussed related to the numerous suicide attempts involving her husband and their children. She said her ex-husband's lifestyle choices took a horrendous toll on the entire family. She explained that, in all, there were six attempts, collectively, by her three children to end their lives. One was severe enough that it required hospitalization in a mental health facility for a substantial period of time.
Maybe public opinion regarding transgender ideology will change as more stories like Shannon's emerge.
Copyright 2023, RepublicanReport.org