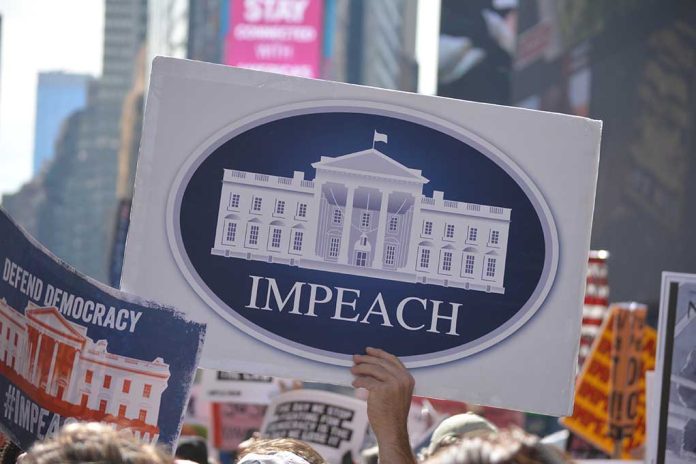 (RepublicanReport.org) – The problems on our southern border are no longer a secret despite the Biden administration's best efforts to hide them from public view. Countless stories and statistics illustrate just how serious the situation is. In fact, the issue is now so dire, one senior GOP figure is calling for impeachments over it.
On Monday, August 2, Rep. Chip Roy (R-TX) shared a series of preliminary Customs and Border Protection (CBP) migrant apprehension statistics from July on Twitter. He listed the "total encounters" figure at over 205,000, which, if accurate, represents the highest monthly total in over two decades.
THREAD: PRELIMINARY JULY BORDER NUMBERS
(USBP only, subject to increase)

Total encounters: 205,029

Total known gotaways: 37,400

1.3 million for FY 21 so far

Largest monthly encounter number since 2000. Total is bigger than every full-year total since FY21

Breakdown below:

— Chip Roy (@chiproytx) August 2, 2021
In the ensuing thread, Roy shared more detailed statistics. Specifically, he stated that border police confiscated enough fentanyl this year to kill every American five times over. The Republican also called for the impeachment of Alejandro Mayorkas, the Biden administration's Secretary of Homeland Security.
Later, responding to a journalist's suggestion that President Joe Biden should be impeached over the border, too, Roy had this to say:
Co-sponsor. #ImpeachBiden #ImpeachMayorkas https://t.co/8zuIkXDB0m

— Chip Roy (@chiproytx) August 2, 2021
Whether Biden and his officials want to acknowledge it or not, this crisis isn't going away any time shortly. Unless they take decisive action to stem the flow of migrants soon, the blowback for Democrats in the 2022 midterms could be crippling.
Copyright 2021, RepublicanReport.org