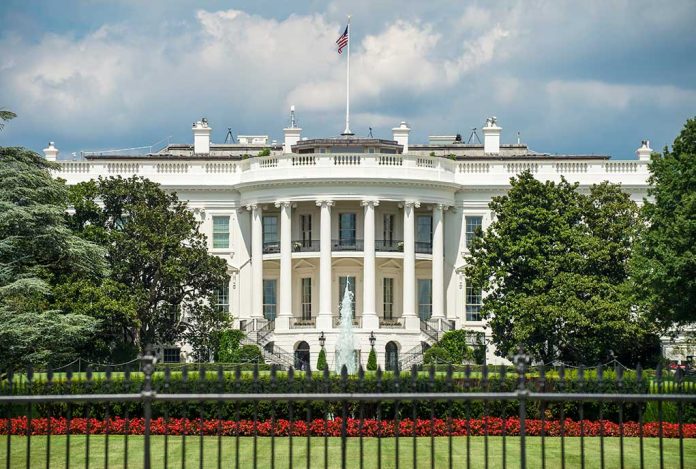 (RepublicanReport.org) – Three key members of President Joe Biden's White House team are leaving this month. Is it just coincidence that multiple top officials have decided to move on to other things? Or are the rats leaving a sinking ship?
.@POTUS: "Since my time as Vice President, Kate has been a loyal and trusted adviser, through thick and thin. She was a critical strategic voice from the very first day of my presidential campaign in 2019…" https://t.co/TAE2SbWcDT

— Andrew Bates (@AndrewJBates46) February 10, 2023
On February 10, Axios reported that Zach Butterworth, the White House liaison to the private sector, was leaving the administration. The same day an official White House press release announced the departure of Communications Director Kate Bedingfield at the end of this month. Ron Klain, Biden's chief of staff, said in late January that he plans to step down soon. That makes three senior officials jumping ship in as many weeks. The resignations could have an impact on the administration's performance, but they might also show a lack of confidence close to the top.
Klain has been Biden's right-hand man since the 2020 election campaign, when he was a senior adviser. Within days of the election, he was named as the incoming president's chief of staff, and he's held that post since Biden's inauguration. However, for months he's been telling people he's had enough, and now he's leaving. His replacement, Jeff Zients, is likely to build his own team — and that means Klain's team will likely be leaving the White House, too.
Butterworth was a key link between the administration and America's business leaders; he played a vital role in getting companies on side with Biden's economic plans. Without him, the president could struggle to hold onto business support. Butterworth has also proved to be a capable firefighter, playing a big part in the response to the baby formula shortage and cyber attacks on the Colonial Pipeline.
Finally, Bedingfield is another long-time Biden ally. She was Biden's communications director for two years when he was vice president, and Deputy Campaign Manager in 2020. She's also had enough, though. In fact, she planned to leave last July, but changed her mind and stayed on. Now, six months later, she's finally heading for the exit. Biden will have to finish his term without two of his key supporters.
Copyright 2023, RepublicanReport.org