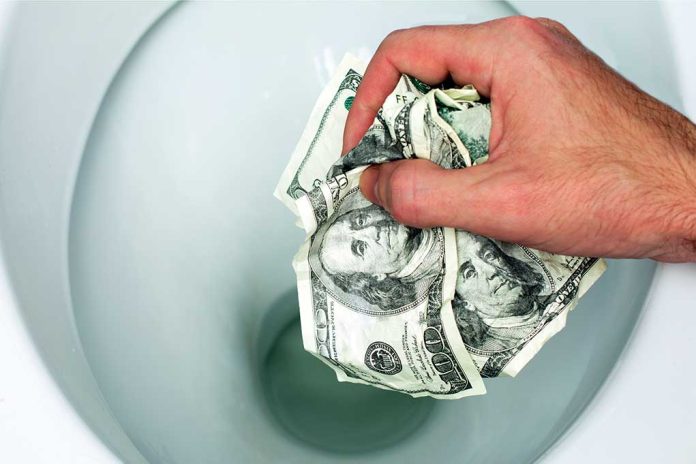 (RepublicanReport.org) – One of the stranger casualties of the COVID-19 pandemic has been affordable, freely available toilet paper. When movement restrictions first arrived on the scene in March 2020, people panic-bought huge amounts of toilet paper, leading to shortages in many stores. Now, it looks like prices for this essential good are on the rise again.
Kimberly-Clark, a large consumer goods manufacturer with well-known brands like Huggies, Kleenex, and Cottonelle, released its third-quarter financial report on Monday, October 25. The document refers to the threat of price inflation several times. The report says the company expects to introduce "additional pricing" and cost management strategies in response to the issue.
Politicians have been quick to point out how detrimental this situation could be for ordinary Americans, particularly those on lower incomes. Texas Governor Greg Abbott (R) weighed in via Twitter on October 6, using #LetsGoBrandon as a put-down on President Biden.
Prices of toilet paper, diapers, facial tissues and paper towels will likely rise in coming weeks as inflation begins to wallop the working class and retired seniors.

This is like a massive tax hike on those with a fixed income.#LetsGoBrandon https://t.co/3vkXFNA8dd

— Greg Abbott (@GregAbbott_TX) October 26, 2021
This announcement is just one among several red flags about price inflation in today's economy. Prices have been climbing at record rates in the US this year, and many experts are starting to sound the alarm about where we could be heading. Republicans have tried to resist large spending measures for this reason, but most Democrats remain insistent that trillions of dollars in new spending are necessary.
Copyright 2021, RepublicanReport.org