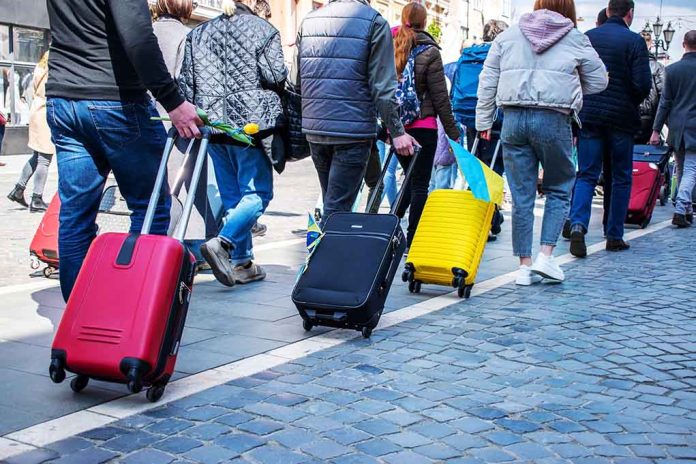 Ukrainian Citizens May Be FORCED Out of Their Homes
(RepublicanReport.org) – Since the Russian invasion of Ukraine earlier this year, countless citizens of the war-torn country have found themselves without a safe place to live. Millions have moved to other countries as refugees, with the United Kingdom (UK) being one of their primary destinations. Now, however, it appears many of those who went to the UK are once again struggling to find secure lodgings.
50,000 Ukrainians in Britain Facing Homelessness
Recent reports suggest more than half of the 83,900 refugees that arrived in the UK under its "Homes for Ukraine" program could end up homeless over the coming months. The scheme hands homeowners £350 (around $410 USD) per month for a period of six months in return for providing accommodation to displaced Ukrainians. The program began in March, meaning the first six-month stints are set to expire in the coming weeks. Many of the refugees who have been involved in Home for Ukraine since March have yet to secure new lodgings.
The problem runs deeper than the expiry of the assistance program. As is the case in the United States, the cost of living in the UK has ballooned this year, leaving many sponsor families unable to continue supporting refugees even with government money.
Security deposits on rental properties are another aspect of the challenge. Some landlords in Britain require anywhere between 6-12 months' rent upfront from tenants prior to move-in. Even among Ukrainians with the means to support themselves from month to month, many are unable to come up with a lump sum that size.
Over 1,300 Ukrainian households have already officially declared themselves homeless in the UK since the beginning of this year. However, experts believe this will rise to over 15,000 in the coming months, and more than 50,000 in 2023.
The Political Background
Critics have stated the current UK government hasn't done enough to address this problem despite warning signs having first arisen months ago. The broader political unrest in Britain is complicating the issue at the moment. Outgoing conservative Prime Minister Boris Johnson was forced to give up his leadership earlier this year amid a flurry of scandals, but the process of selecting his successor remains ongoing. The country is also dealing with labor disputes in the public transport sector and a diverse array of other problems related to Brexit.
Officials have suggested a range of potential remedies to the issue, including an expanded grant for sponsor families and an extension of the six-month time limit on the Homes for Ukraine program. The government has yet to indicate a definite course of action.
Copyright 2022, RepublicanReport.org