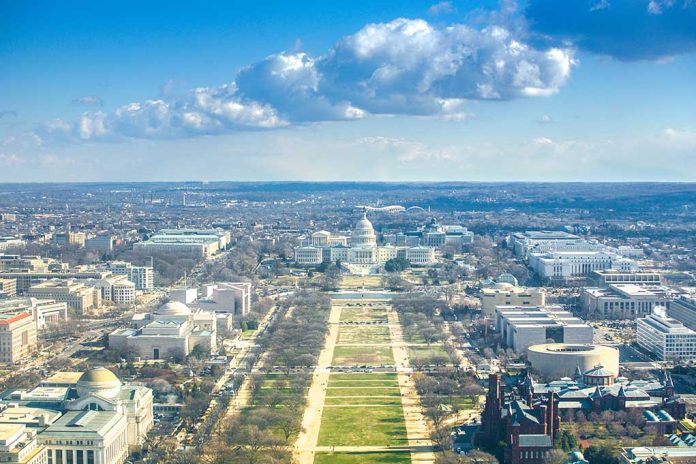 (RepublicanReport.org) – "Thou shalt not kill" is a commandment found in the Hebrew Bible and the Christian New Testament. It's one of the Ten Commandments, which were believed to have been given by God to the Israelites through Moses. Some translations from the original Hebrew have the commandment as "thou shalt not murder," an arguably narrower interpretation. Now, activists have used the "thou shalt not kill" phrase to protest against the stubbornly high rates of violent crime in the nation's capital, Washington, DC.
A report from local news outlet WTOP News, local leaders in the nation's capital produced a large number of red and white signs bearing the "Thou shalt not kill" slogan. According to Philip Pannell, who serves as the executive director of the Anacostia Coordinating Council, the idea of the signs is to reverse the desensitization many people are feeling in the city when it comes to violent crime. Speaking to WTOP News, Pannell said people had gotten used to the situation. However, he added that this new effort by himself and other figures in the DC community is something "most people in the city can agree with … and support."
Community leaders in D.C. are set to launch a "Thou shalt not kill," campaign, with red and white posters, to try to stop the recent surge in gun violence.https://t.co/6ijcux05g9

— WTOP (@WTOP) January 9, 2023
DC is currently among the worst-affected cities by the ongoing spike in criminality across the United States. A separate WTOP report from earlier this month revealed more than 200 people in the city died as a result of violent crime in 2022. Police Chief Robert Contee said this statistic was "completely unacceptable," despite the fact crime, as a whole, declined in the city in 2022.
These posters could mark a step in the right direction for DC, a city that has been plagued by outbreaks of violence in recent times. They may succeed in helping to bring down the number of homicides in the city.
Copyright 2023, RepublicanReport.org