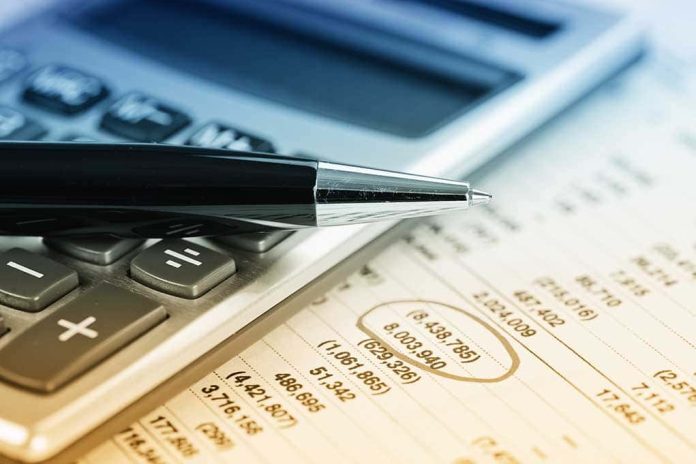 (RepublicanReport.org) – One of President Joe Biden's chief aims since his arrival in the White House has been the passage of sweeping infrastructural and social spending legislation. Republicans have naturally been opposed to his goal, but now he's encountered some resistance from the more moderate members of his own party. Nevertheless, Congress is still at work trying to pass a $1-trillion infrastructure bill and a $3.5-trillion budget reconciliation proposal focused on social spending.
Rep. Jim Banks (R-IN), Chairman of the Republican Study Committee, sent a memo to his fellow committee members on Tuesday, October 12, outlining exactly what's in the $3.5 trillion bill and his opposition to it.
The #RSC has broken down the WORST parts of Joe Biden's socialist spending plan.

Spoiler: there's a lot. pic.twitter.com/TgEI1RyVFf

— RSC (@RepublicanStudy) October 12, 2021
Incentives for Illegal Immigrants
Rep. Banks explained many of the bill's provisions would make life easier for undocumented migrants seeking to enter the country illegally. These include expanded child tax credits, enhanced student aid, and free college.
Vaccine Mandates
The legislation reportedly sets aside billions to facilitate the federal vaccine mandate Joe Biden is currently trying to implement. If the bill's current version passes, OSHA penalties for businesses that fail to enforce vaccine mandates will increase dramatically. There would also be extra funding for the Labor Department to enforce these more considerable penalties.
IRS Spying Effort
There's currently much controversy over the idea of allowing the IRS to collect data from banks on all accounts involving transactions over $600. Rep. Banks outlined that the reconciliation bill would spend $80 billion to hire tens of thousands of IRS agents to enforce this rule.
Climate & Green Energy Incentives
The proposal includes several provisions related to environmental goals and incentives. For example, it would provide $5 billion in grants for "environmental and climate justice," on top of $100 billion for loans, subsidies, and other payments related to green energy. The legislation also requires 40% of Americans' energy to come from renewable sources within eight years, despite major concerns about the long-term reliability of these sources.
Senator Joe Manchin (D-WV) has insisted he will not accept a bill costing $3.5 trillion, indicating the highest he'll go is between $1.9 and $2.2 trillion. Moderate Sen. Kyrsten Sinema (D-AZ) has also fought against Biden's colossal spending bill. So, it looks like many of these proposals may well end up on the cutting room floor. However, despite the protests of Conservatives like Rep. Jim Banks, many of Biden's recommendations may well make it into a final bill.
Copyright 2021, RepublicanReport.org