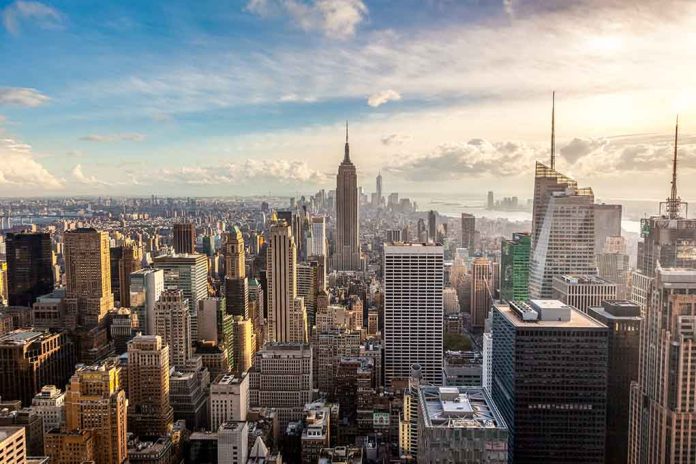 Exit Poll Explains What Worried Voters
(RepublicanReport.org) – As the Republican Party sifts through the debris of what was supposed to be a Red wave, many are keen to learn where it all went wrong. Leading up to the votes, many candidates were confident a focus on violent crime and the economy would see them triumph over their Democratic opponents. However, the evidence from exit polls has pointed in a slightly different focus for voters.
The Role Illegal Immigration Played in the Elections
A Breitbart News exclusive report shared the results of a Zogby Analytics exit poll of New York voters conducted for Federation for American Immigration Reform (FAIR). The study showed a huge emphasis on illegal immigration reform within this demographic. It stated that over 57% of those interviewed believe the next Congress should make the reduction of illegal immigration across the US/Mexico border its top priority.
The poll showed agreement in this matter across demographics; 52% of Hispanics agreed with the statement, along with 62% of voters from white communities and 58% of those without a college education. The survey also revealed just 25% of the Big Apple's voters think the next Congress should prioritize an increase in legal immigration, and less than 11% said providing amnesty to illegal entrants should be top of the list.
The Bigger Picture in New York City
These results come in the context of a massive influx of illegal immigrants into New York City in recent times. Texas Republican Governor Greg Abbott began moving border crossers from his state to New York on buses a number of months ago in response to what critics view as the failure of the Biden Administration to adequately secure the border. The migrants that have come from Texas are now reportedly staying in a makeshift community on Randall's Island, as well as in hotels and other guest accommodations in Staten Island and Manhattan. Democratic Governor Kathy Hochul has reportedly deployed the National Guard to some of the shelters, citing a need for administrative support.
New York isn't the only Eastern city currently facing this problem. GOP governors in border states have also been busing migrants to Washington, DC, where the nation's capital is also struggling to accommodate them. In September, DC Mayor Muriel Bowser (D) declared a public health emergency related to the influx of migrants into her city.
What do you think Republicans can learn from this exit poll as preparations begin for the next set of elections in 2024?
Copyright 2022, RepublicanReport.org