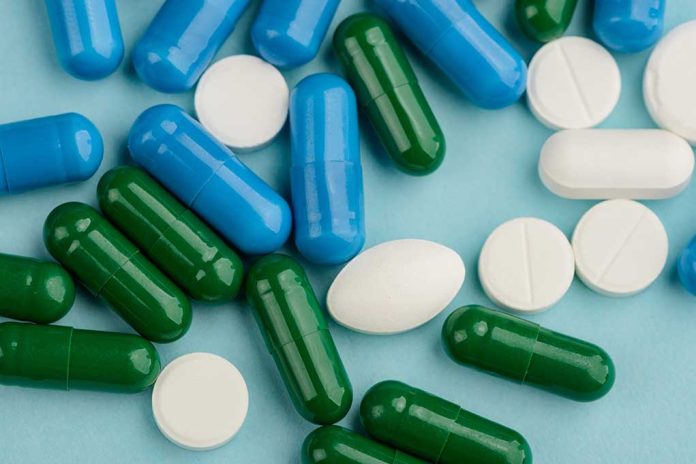 (RepublicanReport.org) – Statistics from the CDC have repeatedly shown the threat and the potency of the synthetic opioid fentanyl. The agency reports overdose deaths related to the extremely powerful drug have skyrocketed in recent years, and it appears the situation is continuing to get worse. An alarming recent report from Families Against Fentanyl revealed those 14 and younger are now the worst-affected age group when it comes to fatal fentanyl overdoses.
The study showed the situation regarding fentanyl and young people has been getting drastically worse over the last few years. There are some especially alarming statistics about younger children; the number of kids under the age of one dying from fentanyl overdoses quadrupled between 2019 and 2021, while the number for children between one and four tripled. Overall, the number of children younger than 14 dying because of fentanyl has increased by a factor of 15 since 2015.
NEW: Fentanyl deaths among children are increasing faster than any other age group — and more than tripled in just two years.

Check out our new report for more:https://t.co/xeF1wUtW4n pic.twitter.com/jEofTOuo4n

— Families Against Fentanyl (@FafFentanyl) January 15, 2023
Critics of the Biden Administration have repeatedly noted lax border security could be a major reason why the numbers keep getting worse when it comes to fentanyl. Customs and Border Protection (CBP) Officers have made several massive seizures of the deadly drug at the US/Mexico border, including a bust of 10 pounds of the opioid in November of last year. They also seized 26 pounds of methamphetamines in the shipment. Of course, it's important to remember that border authorities likely only intercept a small percentage of the total amount of drugs making their way into the US every day.
President Joe Biden recently made his first visit to the southwest border during his time in the White House. However, critics highlighted the number of migrants coming into the country is still near record levels, and that the president appeared to avoid visiting the worst-affected areas of the border during his trip.
Without more action, the drugs will continue to flow into the country and it appears it's the young ones who suffer the most.
Copyright 2023, RepublicanReport.org