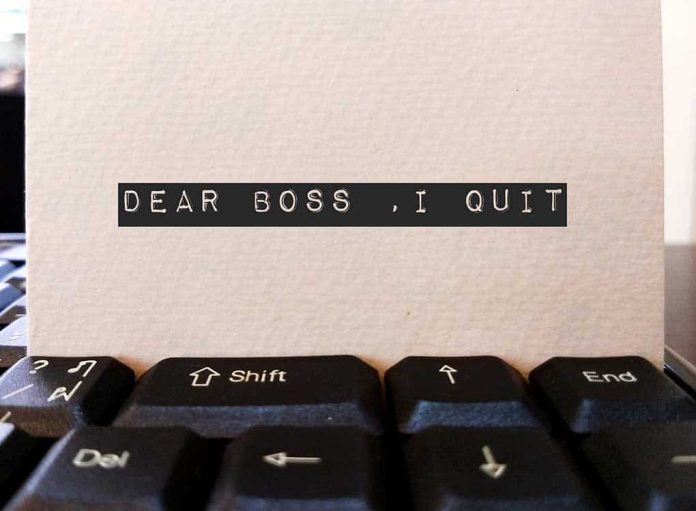 (RepublicanReport.org) – The COVID-19 pandemic has brought several types of turbulence and confusion into our economy. At first, the biggest problem was job losses, as people in many industries could no longer go to work because of movement restrictions. Now, though, an entirely different struggle has arisen, as Americans are quitting their jobs in record numbers.
On Tuesday, October 12, the Bureau of Labor Statistics (BLS) released a new report showing 4.3 million people in the US quit their jobs in September. That's the highest monthly figure since records began in 2000. There are now around 7.7 million unemployed people in the country and 10.4 million job openings.
So, why are people leaving the workplace in such massive numbers? It's hard to know for sure, but one theory is that the pandemic showed workers the possibility of alternative ways to make money. Freelancers and solopreneurs are much more common in our economy than they were a few years ago.
The Great Resignation has spurred a new class of entrepreneurs: full-time side hustlers, solopreneurs, and freelancers https://t.co/MQmY3Qemg3

— Business Insider (@BusinessInsider) October 13, 2021
Many people are seeking a more flexible work environment. This interest in flexible work would explain why the service industry, which does not typically offer remote work or negotiable hours, has been among the hardest hit in terms of employees quitting. In August, there was a jump of 21% in the number of people voluntarily leaving jobs at bars, restaurants, and hotels.
What will this mean for America's service industry in the years to come?  Furthermore, what will this mean for America's economy right now?
Copyright 2021, RepublicanReport.org