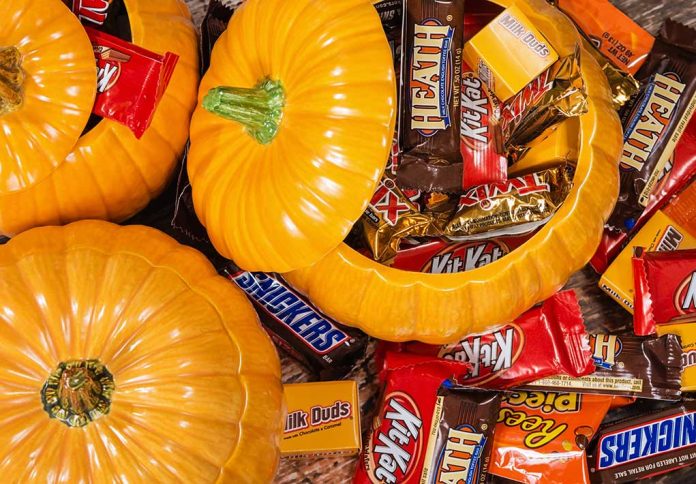 (RepublicanReport.org) – As we approach Spooky Season, children and adults alike will be looking forward to taking home a healthy (or not-so-healthy) haul of candy once trick-or-treating begins. When it comes to tasty treats, everyone has a favorite, but one might be surprised to learn that these preferences can align with different localities. A new study has revealed which states favor which candies.
Online grocery service Instacart recently published data around candy-buying trends in different states across America. The study showed that states in the west of the country have a strong preference for Red Vines, while those in the South or east coast are more likely to have a taste for Candy Corn. Twizzlers has a strong foothold in the Midwest, while Sour Patch Kids are the favorite treat in Texas.
The most popular Halloween candy in every US state, plus top candy cravings https://t.co/vsw3T5iAbB via @foxnews

— Chris 🇺🇸 (@Chris_1791) October 6, 2021
When it comes to the most popular candy in the nation overall, M&M's has the race sewn up. Peanut M&M's are number one, with regular M&M's right behind them in second place.
The study also revealed a trend toward panic buying of candy in October, with 43% of purchases of sugary treats taking place in the last week of the month and October 31 being the busiest day for vendors of sweet things.
Copyright 2021, RepublicanReport.org