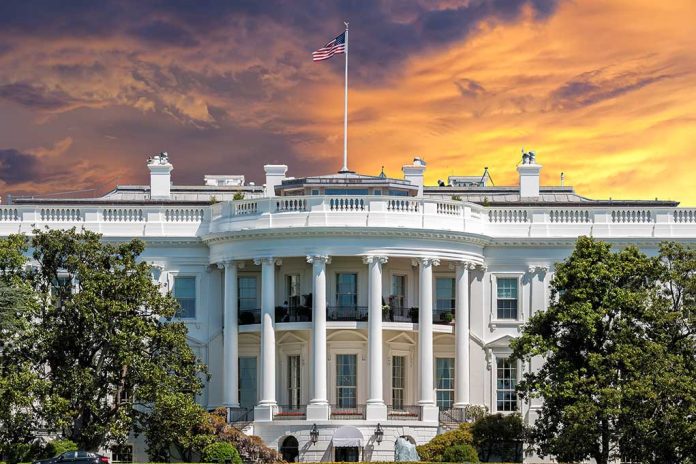 (RepublicanReport.org) – President Joe Biden has faced many challenges during his time in the Oval Office, and the consensus among Americans appears to be that he has not met very many of them successfully. According to a historical aggregate of his approval ratings from FiveThirtyEight, he has not enjoyed approval from more than half of voting Americans since the summer of 2021, when the botched military withdrawal from Afghanistan was taking place. Now, a new campaign in the Washington, DC, area has shown residents of the area are unhappy with Biden's job performance and don't want to see him run again in 2024.
A Fox News Digital report published on Tuesday, January 10, discussed a new initiative that has sprung up in the nation's capital in recent weeks. Billboards bearing the words "Don't Run Joe" have begun appearing near major landmarks in the city, including the White House, the Lincoln Memorial, and the Washington Monument. The "Don't Run Joe" group is a progressive outfit that feels another Democrat would be better suited to the presidency than Biden.
Fox News Digital obtained an exclusive statement from Jeff Cohen, who is the co-founder of "Don't Run Joe's" sponsor RootsAction. Cohen complained that Biden was unlikely to be the best Democratic candidate to beat "an extremist Republican."
SPOTTED IN DC TODAY:

A large billboard urging President Biden not to run for re-election has begun appearing in front of the White House and the Capitol this week, as the Don't Run Joe campaign boosts its presence in the nation's capital. #DontRunJoe pic.twitter.com/DQJnWhZMMF

— RootsAction (@Roots_Action) January 10, 2023
It's not yet certain whether Biden will choose to run for the White House again. However, since the midterm elections, which analysts have widely called a success for the Democrats, he has begun to seem more positive about another run. In November of last year, he told journalists he was leaning toward trying for another term, but stated he would have to discuss the issue with his family. He also stated he would announce his intentions with certainty in the early part of 2023. Time will tell.
Copyright 2023, RepublicanReport.org