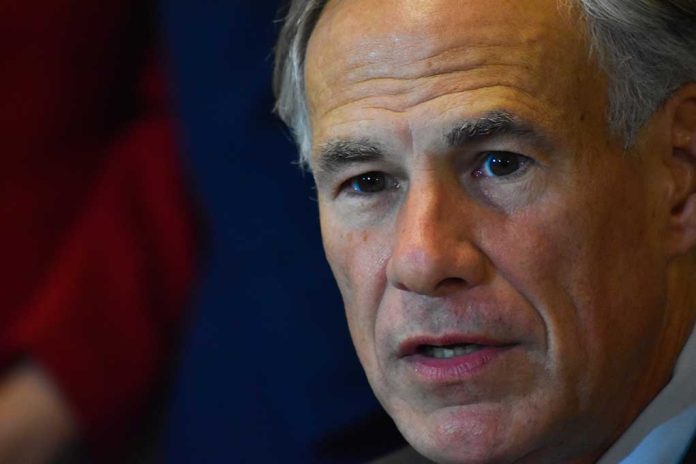 (RepublicanReport.org) – The Black Lives Matter protests in 2020 were a hotbed for violence. Multiple people were killed during the global movement after the murder of George Floyd by Minneapolis, Minnesota police. One of those protests took place in Austin, Texas, on July 25, 2020.
A shooting took place at the protest, leaving an Air Force veteran dead and an active-duty Army soldier charged with his murder. Sgt. Daniel Perry was subsequently found guilty of murder, but the state's Republican governor wants to pardon him.
The Crime
On the warm July night, witnesses testified in court that Perry drove very close to the protesters while he was working for Uber. When his car neared the crowd, Air Force vet Garrett Foster approached him. There's no video of what happened next, but Perry did give an account to detectives afterward.
According to Fox 7, a video of the interview was played in court. It showed Perry telling detectives that he shot Foster because he believed the veteran was going to shoot him. Foster was carrying an AK-47, and Perry also had a gun; both men were legally carrying their firearms.
Perry told police that Foster did not raise the gun in his direction, but after seeing him carrying it, he feared for his life and fired multiple times. He told police that he "didn't want to give him a chance to aim" the weapon at him, so he shot first — five times.
At the trial, prosecutors presented social media posts from Perry that he shared before the shooting. In one of the messages, he reportedly said he might have to kill protesters on his way to work because they were rioting outside of the apartment complex where he lived.
The jury ultimately found Perry guilty of murder after 17 hours of deliberations that spanned two days.
A Pardon?
On April 8, a day after the jury handed down the guilty verdict, Governor Greg Abbott (R) said he was going to ask the state's Board of Pardons and Paroles to review the case and recommend a pardon. Unlike other states, he can only issue a pardon that's approved by the board.
The governor claimed that Perry was acting in self-defense at the time of the shooting and that Texas has a strong "Stand Your Ground" law.
I am working as swiftly as Texas law allows regarding the pardon of Sgt. Perry. pic.twitter.com/HydwdzneMU

— Greg Abbott (@GregAbbott_TX) April 8, 2023
The law allows people to use deadly force if they fear their lives are at risk. However, it does not allow someone to use that force if they provoked a conflict. Prosecutors argued that's what Perry did when he drove the car into the crowd. The soldier's defense team said that was unintentional. Do you think the governor should issue a pardon?
Copyright 2023, RepublicanReport.org