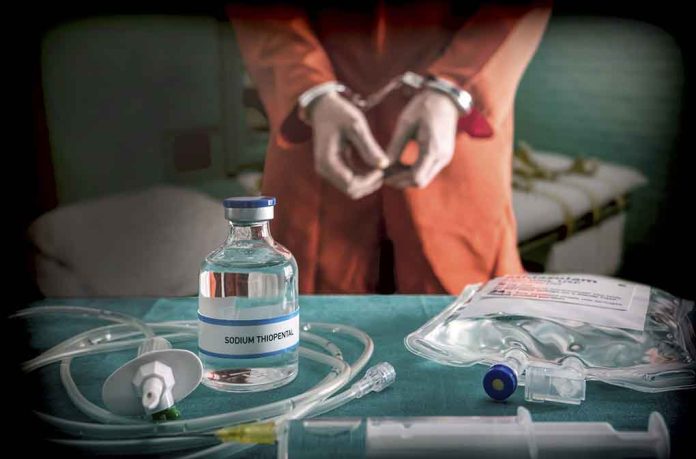 (RepublicanReport.org) – The death penalty continues to leave Americans sharply divided. It has millions of fierce opponents across the country, but many Conservatives support it, and many traditionally conservative states (and some liberal ones) therefore have violent offenders on death row in their prisons. Tennessee is one such state, and it's currently set to put its oldest death row inmate to death. However, the state just delayed the execution.
In 1989, Oscar Franklin Smith murdered his estranged wife, Judith Smith (35), and her two sons, Chad and Jason Burnett, who were 16 and 13 years of age, respectively. He shot and stabbed all three victims. A jury passed down the death sentence in this case in 1990, but Smith (who was 72 at the time of his death this week) has maintained his innocence for the intervening 32 years.
Prison officials announced the move Tuesday saying Smith, 72, was placed on death watch just before midnight on Monday. https://t.co/2N32o5yQFM

— Tennessean (@Tennessean) April 19, 2022
He had launched another appeal for clemency recently. Governor Bill Lee (R) sided with state lawyers and chose not to stop the execution. The most recent court appeal was based on the discovery of new DNA on one of Smith's murder weapons, whose owner could not be identified. However, the Tennessee Court of Criminal Appeals ruled he had not shown any new evidence that would point to his innocence and justify reopening the case.
The death of Smith on Thursday was expected to be Tennessee's first execution since shortly before the outbreak of the pandemic. However, officials delayed it last minute due to an "oversight in preparation for lethal injection," according to the Governor. It's now unknown when he will face his sentence.
Copyright 2022, RepublicanReport.org