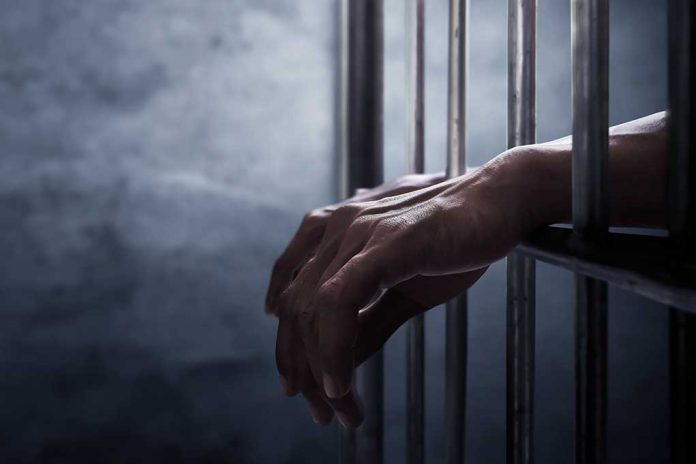 Elderly Man DEAD – Teens Slapped With Murder Charges!
(RepublicanReport.org) – Sadly, violent crime remains a serious issue across the United States. Shocking incidents pop up on our news feeds every day, and it can sometimes seem like things are only getting worse. A 14-year-old is currently facing murder charges following one particularly disturbing incident in Philadelphia, PA.
According to reports, Richard Jones and other individuals attacked 73-year-old James Lambert with a traffic cone on June 24, causing his death. CCTV footage of the incident shows there were at least five other people involved, most of whom are still at large. Police initially said they were looking for five black teenagers, three females and two males, in relation to the incident. A 14-year-old girl has since turned herself in and has become the second to be charged with murder in the case. They're offering $20,000 for any information leading to the conviction of a suspect.
Richard Jones' 10-year-old brother was also detained by law enforcement, but was released without charge.
#BREAKING A 14-year-old is charged with murder in the brutal deadly attack on 73-year-old James Lambert in North Philadelphia. Richard Jones surrendered to police yesterday.

His 10-year-old brother was released and has not been charged. @6abc https://t.co/ey8aHgFNym

— Bryanna Gallagher (@BGallagherTV) July 12, 2022
Tania Stephens, the 29-year-old niece of the victim of the attack, spoke to a local news outlet about her uncle. She said she couldn't understand what was happening in Philadelphia, and that James Lambert had been walking up and down the street that was the scene of the attack for decades.
Do you think America's violent crime problem is here to stay?
Copyright 2022, RepublicanReport.org