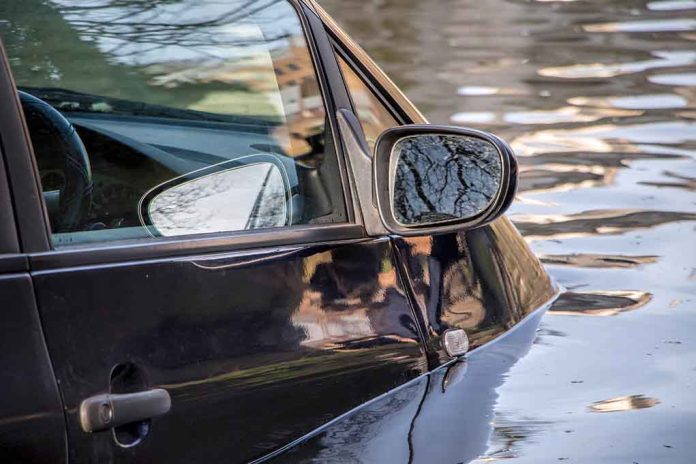 SHOCKING Dramatic Rescue Reported – Tragedy BARELY Averted!
(RepublicanReport.org) – Countless tragedies have occurred over the years with vehicles driving into water — whether intentionally or accidentally. Often, courageous bystanders who try to help people at risk of drowning end up losing their lives as well. Fortunately, a recent story of this nature out of Long Island, New York, had a happy ending.
Around 10 p.m. on Tuesday, June 14, 18-year-old Mia Samolinski accidentally put her foot on the gas pedal in her Subaru Outback while she was next to the shoreline of Patchogue Bay, having intended to hit the brake. The car crashed into the water, leaving Samolinski trapped inside and fearing for her life.
Anthony Zhongor, 17, was on hand to save the day — and Samolinski's father has nothing but kind words for him. Zhongor, who attends the same high school as Samolinski, quickly took off his clothes and jumped into the water while others stood watching. The teenager, who enlisted with the Marines, managed to get the back door of the Subaru open and bring Mia Samolinski to safety.
Hero Long Island teen dives into bay to rescue girl who drove her car into the water https://t.co/kpHgpn5yvf pic.twitter.com/4nVRZKbQJF

— New York Post (@nypost) June 17, 2022
In an interview with CBS following the incident, Zhongor stated he only made a decision "anyone would make" in endangering himself to come to Samolinski's aid. Charles Samolinski, Mia's father, paid tribute to Zhongor's bravery when he met the teen the day after the incident, calling him a "hero" and saying he knows his daughter is still here because of the selfless teen.
Copyright 2022, RepublicanReport.org