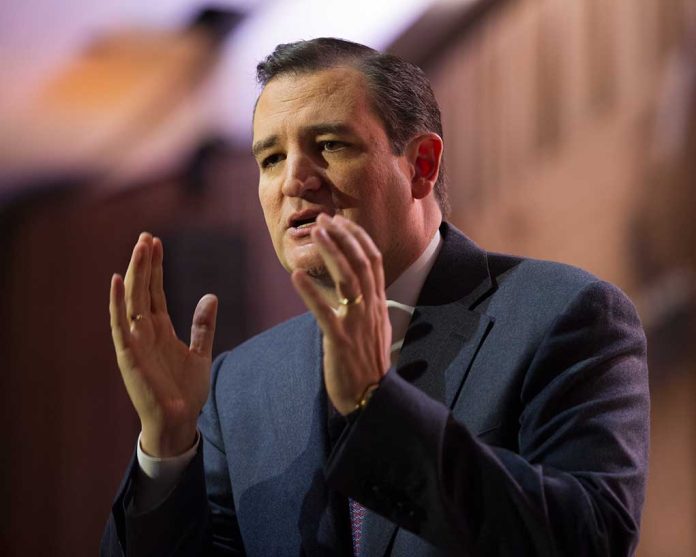 (RepublicanReport.org) – Much to the chagrin of leading Democrats, former President Donald Trump had the chance to nominate three Supreme Court justices during his time in the White House. President Joe Biden has now picked his first, but Ketanji Brown Jackson still has to make it through a 50-50 Senate to reach the Supreme Court bench. According to Senator Ted Cruz (R-TX), Brown Jackson's confirmation process will be firm, but fair.
On March 9, Senator Cruz spoke with Newsmax and said Republicans would not subject Brown Jackson to the same kind of "personal smears" Democrats heaped on Justice Brett Kavanaugh following his nomination. Cruz was referring to allegations of sexual assault against the Trump nominee, the veracity of which an FBI investigation was unable to confirm.
Cruz said GOP lawmakers would not "replay the political circus" of nominations' past, nor subject Ketanji Brown Jackson to any nastiness, but that they had a duty to ensure she really was a suitable candidate for the nation's highest court bench. Cruz attended law school alongside Brown Jackson, and said he had a meeting with the nominee earlier in the week.
CRUZ: Republicans won't "replay the political circus the Democrats gave us with Justice Kavanaugh" in Ketanji Brown Jackson hearings https://t.co/WScE8f3kqo pic.twitter.com/OWjh02w740

— Newsmax (@newsmax) March 10, 2022
If Ketanji Brown Jackson's nomination succeeds, she'll replace liberal Justice Stephen Breyer, who's set to retire this year. The 6-3 conservative majority on the SCOTUS bench will remain in place.
Do you think she's the right person to be the next Supreme Court justice?
Copyright 2022, RepublicanReport.org