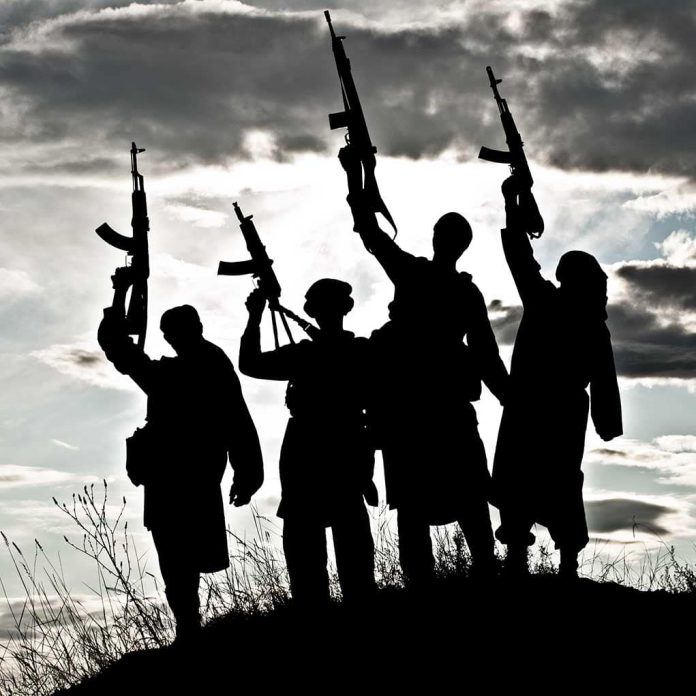 (RepublicanReport.org) – The conversation around the US Navy base at Guantanamo Bay was one of the most divisive of this century. In January 2002, the Bush administration began sending suspected terrorists there without trial, subjecting them to torture to gain ground in the war on terror. President Joe Biden has reportedly started the process of closing the controversial facility. However, a recent development in Afghanistan has highlighted why that might not be such a good idea.
On Sunday, August 15, Taliban forces captured the city of Kabul, driving President Ashraf Ghani out of Afghanistan and effectively seizing control of the nation. During a celebratory speech in the city's Presidential Palace, a Taliban commander proclaimed he spent eight years in Guantanamo Bay.
A #Taliban commander's journey from Guantanamo Bay to Presidential Palace in Kabul

Read: https://t.co/z4RBbV5js5 pic.twitter.com/OQyGC4QUuq

— IANS (@ians_india) August 16, 2021
This revelation has confirmed the fears of many that Guantanamo's inmates would, if released, find a way to cause harm to the United States once again. It's also leading to serious questions about Biden's policy of closing the facility.
In the wake of the Taliban's takeover, the humanitarian situation in Afghanistan has spiraled rapidly out of control. On Monday, news outlets worldwide shared harrowing footage of desperate Afghans attempting to flee the country. Some even went so far as to cling to planes taking off from the runway at Kabul's international airport.
We will bring you more details on the situation in Afghanistan as they emerge.
Copyright 2021, RepublicanReport.org